The Broadway bucket list: Must-see theater and stage classics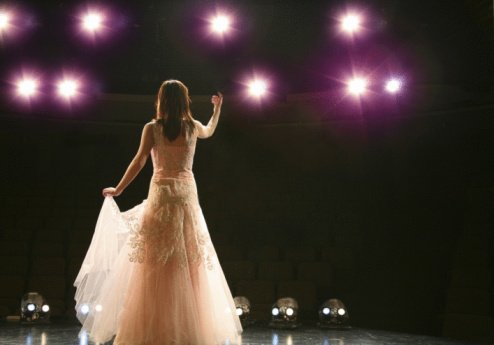 One of the great things about reaching retirement age--or nearing it--is that you're finally able to take advantage of things you never had time for in the past. Like taking in some theater. If the extent of your theater-going experience has been limited to grade-school productions starring your very own kids or grandkids, consider expanding your horizons with some of the most popular stage productions still taking place.
The Phantom of the Opera -- No Broadway or off-Broadway bucket list would be complete without the inclusion of this, one of the longest running and most popular musicals in history. Fortunately, you don't have to make the trek all the way to New York City if you're closer to the left coast than you are to the right; "The Phantom of the Opera" has been playing in Las Vegas for the last five years and by all indications will likely be there another five. But don't take that to mean it'll always be there. Get a move on and start making plans now.
Young Frankenstein the Musical -- You don't have to have seen the now-classic Mel Brooks comedy Young Frankenstein to appreciate the musical, but it sure doesn't hurt matters if you've got a familiarity with the plot lines and hilarious characters. With music and lyrics by Mel Brooks himself, this is one traveling show to keep an eye open for the next time it heads through your neck of the woods.
The Lion King (Musical) -- Originally introduced in the late '90s and based off the wildly popular 1994 Disney movie, you can catch "The Lion King" on the road or by visiting New York City, where it still plays no fewer than eight times per week. Although based on a kid-oriented Disney movie, this is one show that you doesn't require you to bring the grandkids to in order to thoroughly enjoy.
Les Miserables -- One of the most celebrated musicals in history is now on the road in the United States and quite possibly headed to a theater venue near you. Find out for yourself what everyone's been shouting about for over a quarter of a century and educate yourself on the French Revolution in the process. It's entertainment and education rolled up into one--what could be better? If you happen to miss the traveling production, you can always hop a flight to London instead and strike two big things off your bucket list.
Mary Poppins -- Unless you spent the better part of your life hiding under a rock someplace, you've probably already seen the original movie of the same name. But familiarity isn't a requirement to have a phenomenal time, and it's probably been a few decades since you watched Julie Andrews and Dick van Dyke tearing up the dance floor in the 1964 movie. Besides, it's a great excuse to travel to the Big Apple-- as if you really needed one.
If grand productions and cheering crowds aren't quite your thing and you're more interested in exploring what there is to find on a more local level, there's a wealth of enlightening entertainment to be found. Consider taking a closer look at local theater groups in your vicinity if you want to increase your exposure to the theater in a way that won't require you to make long trips or take expensive vacations. You might be surprised at the talent that exists right in your own neighborhood--but you certainly won't if you don't get out there and discover it for yourself.
Content Provided by Spot55.com