'Tis the Season for Vaccines: New study shows routine vaccines associated with reduced risk of Alzheimer's disease
October 2, 2023 at 1:14 p.m.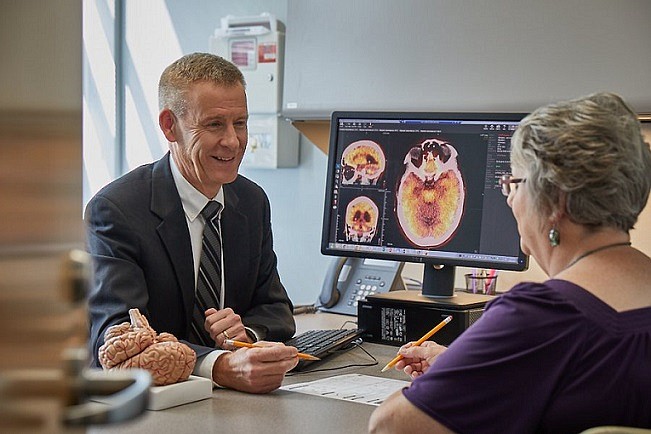 ---
The September 2023 edition of the Journal of Alzheimer's Disease published findings of a recent study that suggests three specific vaccines may help protect your brain from the risk of developing Alzheimer's disease.
In addition to your flu, COVID and RSV vaccines, you may want to add the three vaccines studied in the research results: Tdap/Td (a combination of tetanus, diphtheria, pertussis); shingles (herpes zoster); pneumococcus. 
Researchers evaluated older adults aged 65 and above with no history of dementia. The study followed two groups of similar patients for more than eight years. One group received the three vaccines; the other group did not.  
The results were striking. Individuals who received the vaccines showed a significant decreased risk of Alzheimer's.  
Paul E. Schulz, MD, senior author of the study, said: "The findings suggest to us that vaccination is having a more general effect o the immune system that is reducing the risk for developing Alzheimer's."  
The research followed an earlier study by the same team which showed that the flu vaccine was associated with a 40% lower risk for Alzheimer's than unvaccinated peers. "We and others hypothesized that the immune system is responsible for causing brain cell dysfunction in Alzheimer's," said Dr. Schulz. The results were consistent across multiple largescale healthcare databases.  
In addition to earlier the earlier findings of a 40% reduction for those receiving the flu vaccine, the new study shows:
Patients who received the Tdap/TD vaccine were 30% less likely than their unvaccinated peers to develop Alzheimer's disease.
Those taking the shingles vaccine were associated with a 25% reduced risk.
The pneumococcal vaccine showed at 27% reduced risk of developing the disease.
"We hypothesize that the reduced risk of Alzheimer's disease associated with vaccines is likely due to a combination of mechanisms," said Avram Bukhbinder, MD, co-author of the research study.  "Vaccines may change how the immune system responds to the build-up of toxic proteins that contribute to Alzheimer's disease, such as by enhancing the efficiency of immune cells at clearing the toxic proteins or by 'honing' the immune response to these proteins so that 'collateral damage' to nearby healthy brain cells is decreased. Of course, these vaccines protect against infections like shingles, which can contribute to neuroinflammation."
The research highlights how important it is for older adults to have ready access to routine adult vaccinations. "Our findings are a win for both Alzheimer's disease prevention research and for public health in general, as this is one more study demonstrating the value of vaccination," said Kristofer Harris, one of the study's authors.
---