A Spy Maker in our Midst
LOCAL AUTHOR BARRY BROMAN
May 2, 2023 at 1:17 p.m.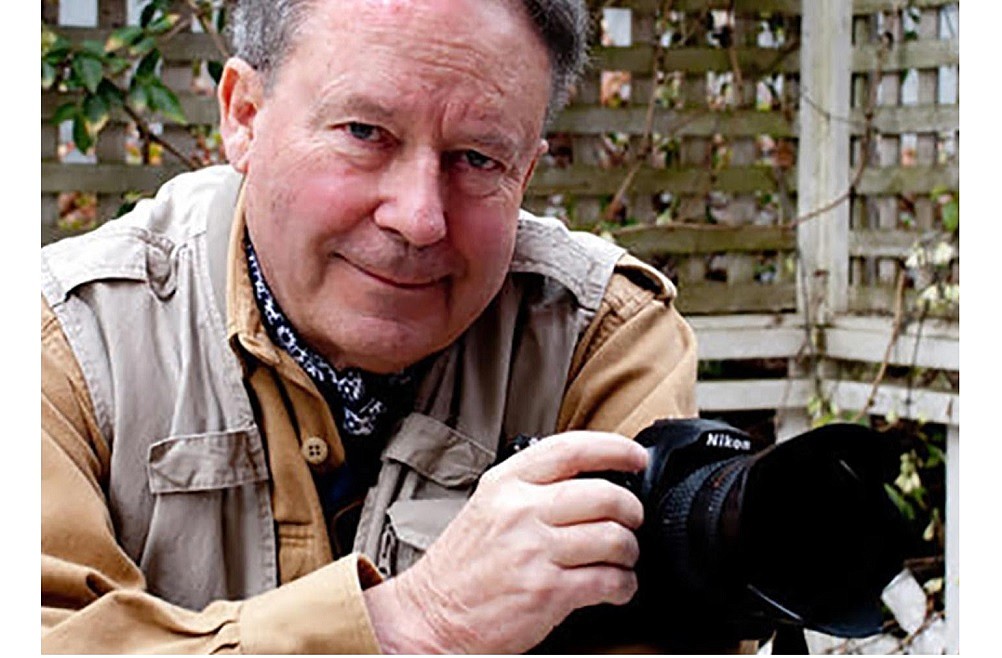 ---
...by Michelle Roedell, Editor, Northwest Prime Time
---
Espionage is the basis of countless nerve-wracking movies and spine-tingling books. But it is also the stuff of real life for local author Barry Broman.
Broman's recent novel,
The Spy from Place Saint-Sulpice
, mines his background as a "spy" recruiter for the Clandestine Service of the CIA. He wrote about his fascinating life in his memoir,
Risk Taker, Spy Maker: Tales of a CIA Case Officer
.
All this intrigue from a 79-year-old retiree living in Kirkland.
Broman was an Air Force "brat" who lived on three continents before he was 21. Despite moving around so much throughout his lifetime, he says, "I consider myself a Seattle boy."
Broman has a BA from the University of Washington in Poly Sci, an MA in Southeast Asian Studies, and also served as head photographer at the UW's yearbook and daily newspaper. "I was born in Louisville, KY in 1943 when my father was training to be a glider pilot in WWII. He was a Seattle boy and graduated from the UW in 1935 in architecture. He was the freshman coxswain of the UW crew and captain of the UW rifle team."
After winning an academic scholarship in 1961, Broman dropped out of college in '62 to join his father in Thailand for a year. His dad was an Air Force major who had been assigned as a civil engineer advisor to the Royal Thai Air Force. That decision led Broman to a lifelong interest in Southeast Asia.
One of his father's conditions for taking a year off from college was that his son find a job. Amazingly, he landed a job as an Associated Press photographer. As a teenage AP photographer – the youngest in the world -- Broman covered Thailand, with assignments in Cambodia and South Vietnam.
"His first assignment to Vietnam would be the first time he was shot at but wouldn't be the last," wrote one reviewer of his memoir. When the memorable year was over, Broman enrolled at UW in 1963.
His time at the UW was impactful in many ways, including the fact that he met his future wife there, fellow Poly Sci major, BJ.
Broman also was a Navy ROTC midshipman at the UW, which led to being commissioned as a second lieutenant in the Marine Corps in 1967 after receiving his BA.
"The Marines let me stay in school for my MA and I went on to active duty in 1968," says Broman. "I served as an infantry officer in Vietnam and also as a Civil Affairs officer. I extended my tour in Vietnam by six-months to stay in Civil Affairs (G-5)," he adds. "As a Thai-language speaker, I was sent to Bangkok from Vietnam as a liaison officer in 1970."
He was promoted to captain in 1971 and commanded a Marine rifle company (H/2/7) at Camp Pendleton. "I enjoyed my time in the Marine Corps and stayed in the reserves for some years."
Then, in 1971, his life took another dramatic turn. "I joined the CIA, which had recruited me while I was in grad school at the UW." In his memoir, Broman wrote about how the decision to join the CIA was a bit of a fluke. He had planned to return to the AP as a photographer after his military career but ended up talking to a CIA recruiter "for fun" after a professor tossed out the idea to him. Broman told the recruiter that he was deploying to Vietnam. That recruiter gave him a business card and said, "If you live, give me a call six months before you leave the Corps." He kept the card, gave the recruiter a call, and joined the CIA two weeks after leaving the Marines.
No one thanked him or other Vietnam vets for their service after coming home from the war. "The war was unpopular and poorly fought. But the Corps was good to me and gave me a good chance to see Southeast Asia, which was and still is my area of expertise and interest," says Broman.
Life in the CIA and after
His first posting with the CIA was war-torn Cambodia. He was present at the fall of Phnom Penh in 1975, escaping just before the Khmer Rouge took power. As a CIA Case Officer, Broman recruited over 40 agents during his 25 years with the agency. He was also involved in counternarcotics operations in Southeast Asia and was twice chief of station. "One of my more interesting assignments was as chief of station Seattle in the 80s," he recalls.
Broman's quarter century as a "head-hunter" with the Clandestine Service in operations around the world "was very rewarding and sometimes dangerous," he says. "The Clandestine Service was part of the Directorate of Operations for the CIA. The term has been dropped since I retired from the CIA in 1996." Broman was part of an elite team, comprising only 5% of CIA personnel. "We were the people who recruited and 'ran' agents for the CIA around the world."
What has life been life been like since he left the CIA?
"I have written/photographed more than 14 books since I retired," says Broman. "All of them are on Asia subjects, mostly dealing with Burma, Thailand, and Cambodia. Most are photo books about Burma, my last posting in the CIA as chief of station, Rangoon. I did books on the Irrawaddy River, the architecture of Burma, Thai spirit houses, and a memoir published by Casemate in 2020. Casemate recently published my first novel, "The Spy From Place Saint-Sulpice", a spy story based on my years in Paris in the 1980s. I am currently writing a sequel to my memoir. I also produced nine documentary films on Asian subjects."
I guess "retirement" is a loose term in Barry Broman's case. 
Oh, and he is a photographer for the Fremont Arts Council and their solstice parade, including photographing the infamous Solstice Cyclists, the mostly naked, mostly painted bicyclists who ride in the annual parade. If you attend the Solstice Parade in Seattle's Fremont district on Saturday, June 17 and see Barry Broman with his camera, you might approach him after he's done with the quick-action shots to thank him for his service.
---