Considering a Move?
Start with organizing and downsizing your possessions
March 26, 2023 at 12:35 p.m.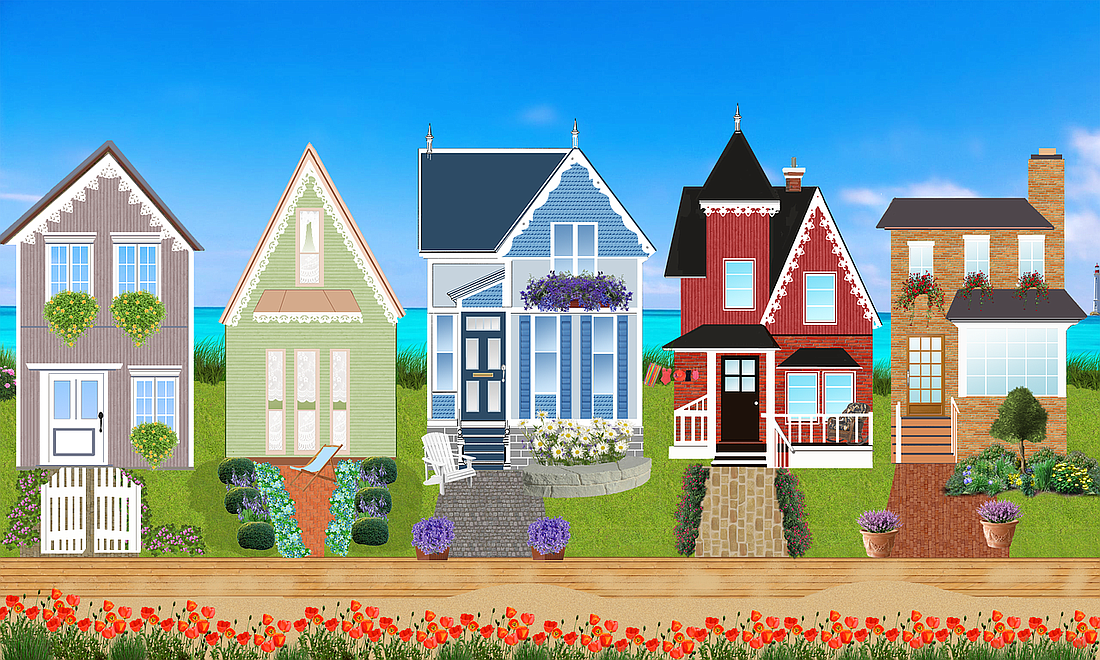 ---
Before the decision arises about whether you should leave your longtime home or not, beginning the downsizing process can be overwhelming. Letting go of possessions – some associated with treasured memories – can be difficult. But everyone agrees it's better to start sooner rather than later.

Even if you plan to stay in your current home, reducing possessions and clutter can be freeing. Undertaking this process is also a big help to whoever will inherit your belongs; after all, they will eventually need to go through your "stuff" with or without you.

Experts advise starting small: a drawer or a cupboard. Work your way up to a closet and eventually to a room.

Ask friends and family to help (if they're able to assist in a way that doesn't make it harder on you). When you first begin, be clear about what type of help you need. Perhaps at first, others' help is to simply carry, cart or box things—without commentary or hurrying you along. At the beginning, you may simply need time to talk and reflect about your memories associated with each object, especially those with sentimental value. Later, when you've gotten in the swing of the task at hand, you may welcome feedback on what not to keep while undertaking this most difficult of tasks.

To begin, create piles or boxes for giving away to family and friends, giving to charity or a thrift store, selling, keeping or tossing altogether. At the beginning, be gentle but firm with yourself…will I ever use this? Does this have value to anyone but me? Try not to be hurt if loved ones don't want your grandmother's oversized sideboard, antique porcelain collection or other valued possessions.

If you are a collector, are you able to select one or two items from the collection to keep, but give away or sell the remainder? For some treasured items, will taking photos and making a memory album, or even a poster to hang on your wall, do the trick rather than keeping the object itself?

Over time, work towards having the "keeping" pile be as small as possible. You may go through it several times to winnow it down. Reducing your "keep" pile at the beginning of your project will mean lessening the chance of having to go through possessions more than once or twice. The first question to ask: Have I used this in the last year?

But remember, when trying to begin this daunting task, you can get started by taking one small step at a time.

Making the Move 

Moving is a stressful ordeal, but if you've already started to clear the clutter, moving will be that much easier.

Once you know where you're moving, ask for information on your new home that includes a floor plan and square footage. At that point, you can plot the floor plans on graph paper and cut out pieces of paper to represent furniture. Knowing the space limits can help make the next set of decisions easier.

If you can afford the luxury, consider hiring a Senior Move Manager. A Senior Move Manager specializes in helping seniors downsize, sort, sell, give-away and otherwise organize their possessions before the move (they help you organize even if you're not planning to move). When it's time, they can pack, hire the movers, unpack, set up your rooms from hanging the pictures to making your bed. They will work to help make your new house feel like home.

If you are moving into a retirement community, ask the management if they can recommend a move manager. Or ask a trusted advisor to help you find the right manager to help.

Good luck!
---