The First Two Women in the State Legislature
January 22, 2023 at 2:40 p.m.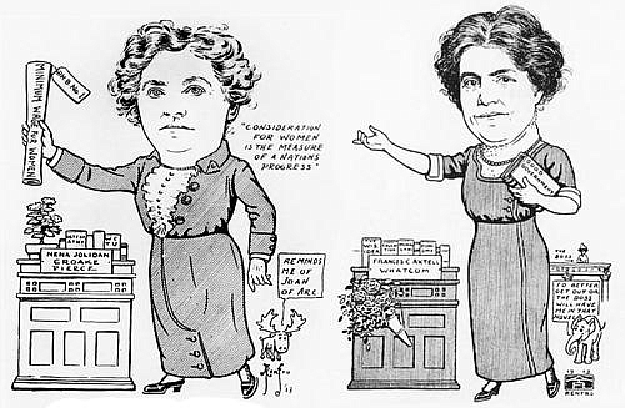 ---
This essay is courtesy of historylink.org, the free online encyclopedia of Washington State history
One hundred and ten years ago, Nena Jolidon Croake and Frances C. Axtell took the oath of office along with 95 male colleagues in the House of Representatives on the opening day of Washington's 13th state legislative session, January 13, 1913. The two women were elected in November 1912 in the first state elections after Washington women gained the right to vote in 1910. Axtell represented a Whatcom County district and Croake was from Pierce County.

Women who have held office in Olympia since then include Reba Hurn, the first woman elected to the Washington State Senate; Belle Reeves, who went on to become Washington's first female secretary of state; Pearl Wanamaker, who fought for construction of the Deception Pass Bridge and later became superintendent of public instruction; Mary Farquharson, who served in the state senate from 1934-1942; Lady Willie Forbus, one of the first women to practice law in King County; Margaret Hurley, who served 13 terms in the state House of Representatives; and Marjorie Lynch, who later oversaw the nation's Bicentennial Administration.

In 1970 Peggy Maxie became the first African American woman elected to the state House of Representatives, and Rosa Franklin was the first African American woman to serve in the state Senate. Jeanne Kohl-Welles served as House majority whip. Helen Sommers served 17 terms as a state representative, and Jeanette Hayner became the state's first woman majority leader. Phyllis Gutierrez Kenney was the first Latina elected to the Washington State House of Representatives, and Claudia Kauffman was the first Native American woman elected to the Washington State Senate.

Catherine May and Julia Butler Hansen both served in the state legislature and became the first two Washington women to be elected to the United States Congress. Other women who have served in the "other" Washington include Jennifer Dunn, Maria Cantwell, and Patty Murray, who made history this month by becoming the first woman to be elected Senate president pro tempore.
And back in our own state capitol, we'd be remiss if we didn't mention Washington's two female governors, Dixy Lee Ray and Christine Gregoire.
In Their Words
In 1983, Elected Washington Women – a non-partisan organization that represented elected women from all governmental jurisdictions – conducted interviews with dozens of women who were serving or had served in office. The Washington Women's History Consortium has gathered those oral interviews here.
---