The Names George and Washington
January 10, 2023 at 8:16 p.m.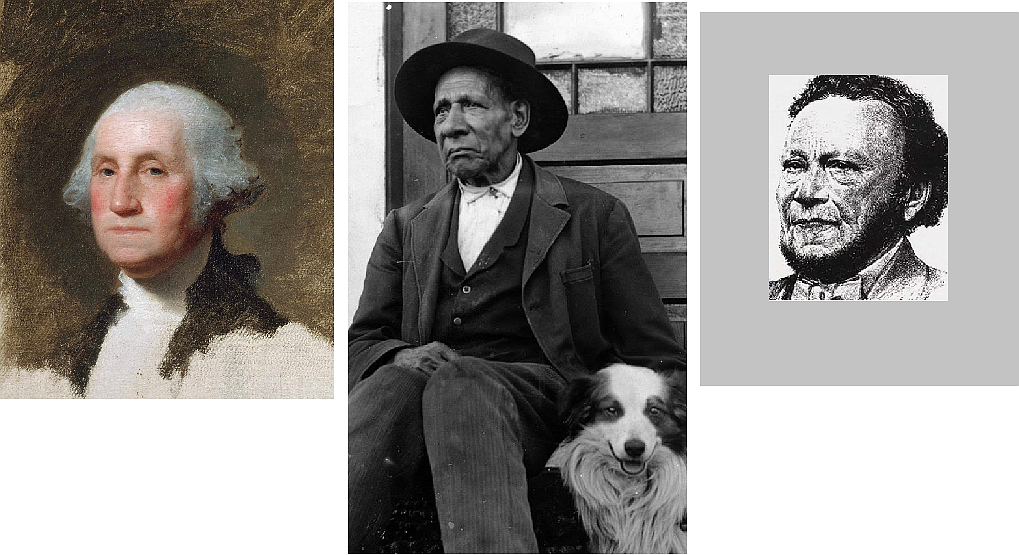 ---
This missive is courtesy of www.historylink.org, the free online encyclopedia of Washington state history
As everyone knows (at least we hope they do), our state is named for President George Washington. But there are two other people who shared that name and played large roles in regional history. On January 8, 1875, George Washington and his wife Mary Jane filed a plat in Lewis County for a small community named Centerville. George became a leading citizen and promoter for the town, which was later renamed Centralia. Timber and coal fueled its early development, but it was a violent clash between World War I veterans and anti-war Wobblies that put the town on the map in 1919.

The Washingtons weren't the first African-Americans to found a town here. That honor goes to George Washington Bush, a free Black from Missouri who helped establish the future state's first non-Native community, near Tumwater, in 1845. Years later, Tumwater became famous as the home of the Olympia Brewing Company, makers of Olympia beer.

Speaking of beer, this week marks the anniversary of another "George" town, in this case Georgetown. This community incorporated on January 8, 1904, in the hopes of staying "wet" while Seattle was drying up under the influence of a growing Prohibition movement. Georgetown drew its water from its neighbor to the north, and Seattle's liquor laws had the potential to cork the community's 24-hour saloons and its brewery. But the cost of running a municipality proved to be too great, and in 1910 Georgetown ran up the white flag.

And finally, we'd be remiss if we didn't mention the town of George. Yes, George, Washington, the only town in the country bearing the full name of a United States president.


---