Seattle Resident Receives Award from Global Disaster Relief Group
February 28, 2023 at 5:50 p.m.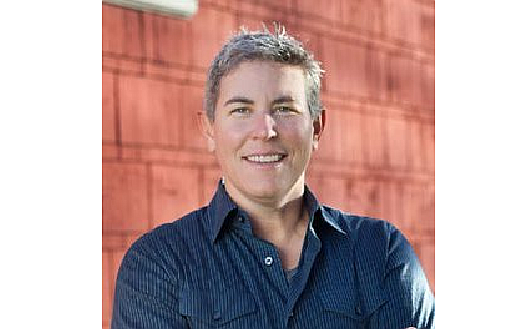 ---
For more than 20 years, ShelterBox has provided shelter and other essential items around the world to those forced from their homes by disaster and conflict. It is currently responding to the devastating earthquakes in Turkey and Syria, the war in Ukraine, flooding in Pakistan, and elsewhere.

Seattle's Reis Pearson was recently welcomed into the ShelterBox USA Hall of Fame after years of service, including raising more than $100,000 to provide humanitarian aid. Reis is a ShelterBox ambassador and member of the ShelterBox Response Team, a group of highly trained volunteers who are often among the first to deploy following disasters. In 2019, he deployed to the Philippines after Typhoon Kammuri, known locally as Typhoon Tisoy, to deliver humanitarian aid.

Reis, who will turn 50 this summer, is owner of Inside Out Inspection Services. He grew up in Maple Valley, but now calls West Seattle home. In addition to his volunteer work with ShelterBox, Reis enjoys spending time with family and traveling.

There are more than 300 ShelterBox ambassadors, volunteers across the country who represent the organization and fundraise for it. Raising $100,000 qualifies an ambassador to be inducted into the Hall of Fame. Pearson surpassed that milestone. He's the 48th member of the group's Hall of Fame.

ShelterBox provides humanitarian aid in the form of family-sized tents and essential tools to start repairing and rebuilding homes. The organization's kits and boxes are tailored to each response, frequently including items such as cooking sets, solar lights, blankets, water filters, and activity sets for children.

ShelterBox has deployed to disasters like the 2010 Haiti Earthquake, and it launched its largest response to date in the Philippines after Typhoon Rai last year. It is currently undertaking a major response to the crisis in Ukraine, sending thousands of mattresses, thermal blankets, hygiene kits, solar lights, water carriers, and other items. ShelterBox is also responding to the devastating earthquakes in Turkey and Syria, and has other programs in Cameroon, Burkina Faso, Mozambique, Yemen, Ethiopia, and the Philippines.

Congratulations to Reis Pearson for making it into the Hall of Fame, and thanks to him for his service.


---