What Makes Us Happy and Live Longer?
February 13, 2023 at 7:33 p.m.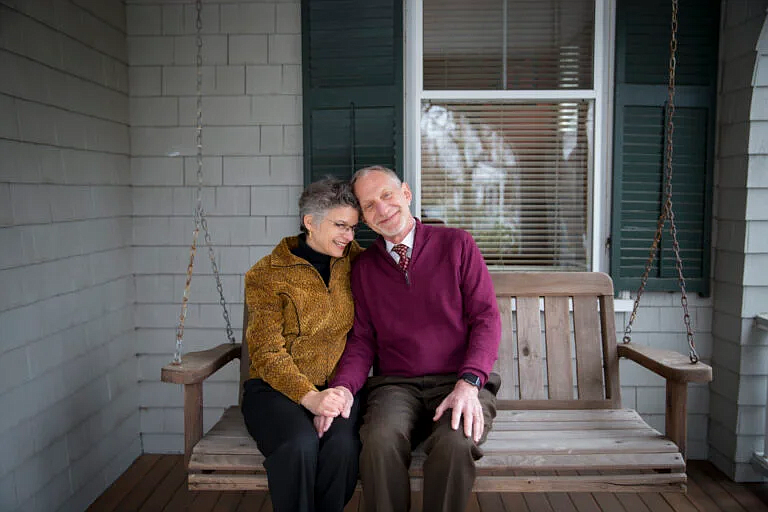 ---
Back in 1938, during the Great Depression, Harvard researchers began what was to become an 85-year research study looking at what makes us happy. The study is one of the world's longest studies of adult life.
As it turns out, embracing relationships and community helps us to be happier, and also helps us live longer. According to the study, close relationships, more than money or fame, are what keep people happy throughout their lives.
An article in
The Harvard Gazette
by Liz Mineo proclaims, "Good genes are nice, but joy is better." The study shows that having long-lived ancestors is less important to longevity than the level of satisfaction with relationships in midlife.
The Study
The
Harvard Study of Adult Development 
began following 724 Harvard men (who were teenagers at the time of their enrollment – an early participant was John F. Kennedy). The study focused on men because at the time, Harvard still excluded women. Participants came from a variety of economic and social backgrounds.
Every two years, the research study followed the health of the participants, and asked questions about the lives of the men, including questions to gauge their mental and emotional wellness. The study later expanded to include the men's spouses and offspring.
"Over the years, researchers have studied the participants' health trajectories and their broader lives, including their triumphs and failures in careers and marriage, and the findings have produced startling lessons, and not only for the researchers," writes Mineo.
Stay Connected
The Harvard Study found a strong association between happiness and close relationships like spouses, family, friends, social circles and connections to the larger community. Mineo interviewed the director of the study, Robert Waldinger, a psychiatrist and professor at Harvard Medical School. He said:  "The surprising finding is that our relationships and how happy we are in our relationships has a powerful influence on our health. Taking care of your body is important, but tending to your relationships is a form of self-care too. That, I think, is the revelation."
Outcomes
The study found that people who were the most satisfied in their relationships – not only marriages, but close relationships life friends, family and community – at age 50 were the healthiest at age 80. Data from the study includes medical records and in-person interviews and questionnaires. Several studies, reported Mineo, found that people's level of satisfaction with their relationships at age 50 was a better predictor of physical health than their cholesterol levels were. Those who kept warm relationships got to live longer and happier. "Loneliness kills," said Waldinger. "It's as powerful as smoking or alcoholism."
He adds: "Personal connection creates mental and emotional stimulation, which are automatic mood boosters, while isolation is a mood buster." He also advices you to focus on the positive relationships and, as much as possible, consider letting go of negative people in your life . He suggests that to broaden your social life, consider volunteering for a favorite cause. "Odds are you will meet more like-minded people." Plus, volunteering provides a sense of purpose, which has been shown to boost happiness.
The study showed that those with strong social support experienced less mental deterioration as they aged. "Good relationships don't just protect our bodies; they protect our brains," said Waldinger in his popular
TED Talk
. "And those good relationships, they don't have to be smooth all the time." But they should be something you feel you can really count on if the going gets tough.
More Factors Contributing to a Long, Happy Life
What the study found was that as people get older, they let go of past failures. "They tend to realize how life is short and they are more likely to pay attention on what makes them happy now," said Dr. Waldinger. "When you are older you have more opportunity to return to the activities you associate with happiness." Think back to the activities you enjoyed when you were younger or even as a kid – perhaps singing, playing games, hobbies, for example.
One of the researchers from the study, psychiatrist George Vaillant, came to realize the role of relationships in living long, pleasant lives. He wrote that six factors predicted healthy aging for the men enrolled in the study, which includes physical activity, absence of alcohol abuse and smoking, having ways to cope with stress, and enjoying a healthy weight and stable relationships. "When the study began," he wrote, "nobody cared about empathy or attachment. But the key to healthy aging is relationships, relationships, relationships."
"Aging is a continuous process," Waldinger said. "You can see how people can start to differ in their health trajectory in their 30s, so that by taking good care of yourself early in life you can set yourself on a better course for aging. The best advice I can give is, 'Take care of your body as though you were going to need it for 100 years,' because you might."
Asked what lessons he has learned from the study, Waldinger said he practices meditation daily and invests time and energy in his relationships, more than before.
"It's easy to get isolated, to get caught up in work and not remembering, 'Oh, I haven't seen these friends in a long time,' " Waldinger said. "So I try to pay more attention to my relationships than I used to."
Read the original article here. 
---