When dreams come true...
Snow Love
Sharing Stories
February 13, 2023 at 4:09 p.m.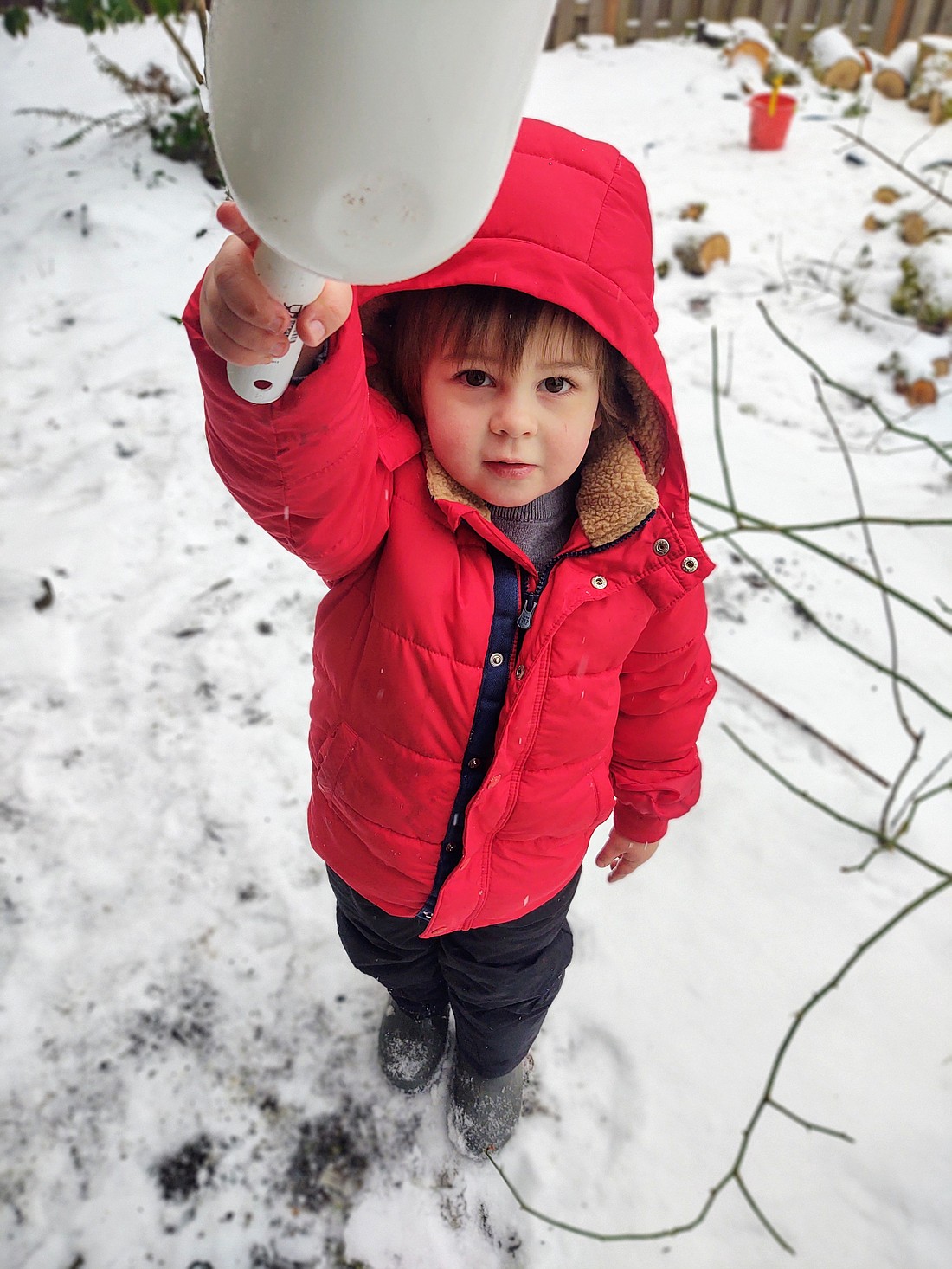 ---
---
Snow Love

We had been in Farmington since July and as the days grew shorter, I could not wait for snow. As a Texan, I found snow a rarity. Yes, there were pictures of me at two standing in the backyard in Boerne surrounded by white stuff. There was a memory of walking to first grade in a storm of sleet and rain, but I have never been around snow of any depth or lasting the whole winter. It was early November when it came.

The first morning I woke to snow in Connecticut, I couldn't wait to go outside. It was a school morning, so I dressed and was ready to head to the bus stop, as usual, in my jacket. Mom stopped me and loaded me down with the appropriate outerwear needed for the block-long walk to the bus stop. I can't say I felt like Ralphie's little brother in the Christmas Story, but I remember I definitely felt that this was too many clothes.

That feeling lasted until I stepped out the door into the falling snow. There was a slight breeze and immediately my nose was cold and wet with the falling flakes. I wanted to run and play all the way to the bus stop, but I suddenly realized that snow was slippery. The walks and road were not sanded yet. The wonderful fluffy flakes were actually water, and the water was cold. At the bus stop Linda Peter and I huddled together to keep warm.

Once on the bus, after navigating the slippery snow covered three steps, I realized that there was no warmth on the bus unless you sat in the seat behind the driver. Everyone had on wet coats, their mittens and hats dripped in the atmosphere of warmth generated by a bus full of children. All the windows were fogged so you could not see out. I seem to be the only one excited by the snow.
Oh, the innocence of the uninitiated!

Virginia Serna is in Ariele's Thursday ZOOM Writing Group through Seattle's Greenwood Senior Center.

SHARING STORIES is a weekly column for and about the 50 plus crowd living in the Puget Sound region. Send your stories and photos to ariele@comcast.net. Tell local or personal stories; discuss concerns around aging and other issues; share solutions, good luck, and reasons to celebrate; poems are fine too. Pieces may be edited or excerpted. We reserve the right to select among pieces. Photos are always a plus and a one-sentence bio is requested (where you live, maybe age or career, retired status, etc.).
SHARING STORIES is featured on www.northwestprimetime.com, the website for Northwest Prime Time, a monthly publication for baby boomers, seniors, retirees, and those contemplating retirement. For more information, call 206-824-8600 or visit www.northwestprimetime.com. To find other SHARING STORIES articles on this website type "sharing stories" or a writer's name into the search function above.
---