---
Done properly, I think retirement should feel like recess at school. We might not have the bloom of youth, but we do have more time with the freedom of our imagination these days. And as it turns out, research indicates that fun should be on the agenda for 'successful aging.'

Creativity, self-expression, and discovery are building blocks for life qualities including better mood, self-esteem, and even longevity.
For inspiration, I talked to five Northwesterners who are walking this revitalizing path.
Lien Titus began taking photos in Seattle during a time of caregiving for her mother, as a way to decompress after long days. She started with gardens she passed on her walks, and with her mother's encouragement, graduated to landscapes and wildlife. Her first Nikon was a gift from her sister. As her photos became more widely known, she says, "I've learned that it's not the camera, but what I see that makes the photos. I choose to see beauty in everything I see."
At the age of 65, Charles D. Gill, Jr., of Renton, took up the art of hat making, inspired to carry on the fine work of an African American craftsman from Madrona and cheered on by his fashion designer wife, Sonia Wooten-Gill. After raising a family and completing a career as the Deputy Chief of the Seattle Fire Department, Charles says "I've learned that it's never too late to explore other options in life. I am still learning. I never stop learning." He promised himself he would never work again after retirement, so he makes hats for himself and on word-of-mouth recommendations. He is both student and teacher in this stage of life, hoping to pass his craft to family as a tradition and a legacy.
Award-winning photojournalist and dog lover Lisa Berglund, who lives in Federal Way, had competed in dog agility contests with her Gold Retriever. But one day, sitting on a grassy hill watching the Vashon Sheepdog Classic, something inside her "lit up." She says it was "like watching a cleverly choreographed dance. The handler stood at a post and sent his dog over 300 yards to collect a group of sheep," whistling commands, and guiding the sheep into a pen. More than eight years later, she's competing in sheepherding with her Border Collie, Sam, learning new skills, and forging new friendships. "This passion has added so much to life, especially as I age. I feel connected. I feel at home. It's challenged me in ways I never expected." She says the travel and competition make her feel alive, especially now. "It's not a downhill trudge from here. Beyond (the age of) 50 is an opportunity and I'm excited to add new chapters to this adventure."
Woodinville's Chardel Gibson Blaine is from 'a family of makers,' and she began quilting and designing other fiber art when her children were young. Much later in life, she took up jewelry making, finding that a new art form reignited her love of color, pattern, and construction. Having just entered her seventies, "Time has more value, is precious, has to count. It's the supply and demand curve for creativity." This new love prompted her to learn how to build a website and online store, exhibit her work at craft shows, and even tackle social media.
After a career as a Seattle television news writer and producer, Diane Bowers' doctor advised her to get more exercise and use light weights. She was 64, and didn't really know where to start, but definitely wanted to increase her strength, stability, and bone density. After training at a small gym, she discovered it was no problem to lift a 40-pound bag of kitty litter or get in and out of the car. "The stronger I got, the stronger I wanted to get," she recalls. Six years later, she is a competitive powerlifter with national and international records in her age group. Never in my life did I think I would do something like this," she enthused. "I once read that aging changes you. But you can also change the way you age." She's now moved into a new age category, 70-74 and looking forward to the next competition. Her remarkable journey has resulted in new self-confidence, new friends, and some very impressive accomplishments.

But she reminds me that we don't have to go to record-breaking lengths to dive into something new. Chardel points out that creativity doesn't require awesome talent or the desire to start a business. And Lien reminds me we can all start small. Maybe's it's penning a few poems, drawing, or learning to meditate. The point is to remember how to play, what it felt like to finger paint and make up games, to feel the buzz of a keen new interest.  We don't have to retire from life, but instead we can reemerge into it. Now that sounds like fun.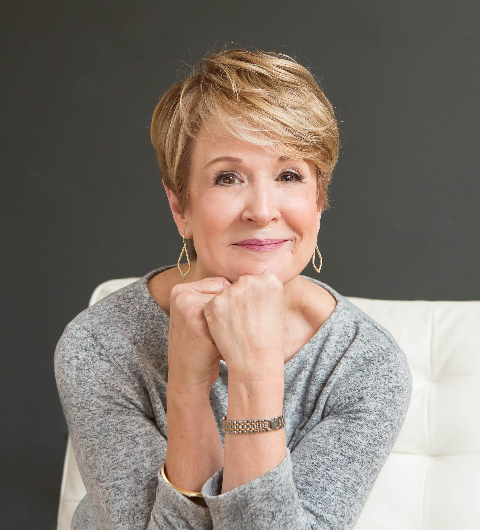 Margaret Larson retired as host of KING 5's New Day Northwest. Her impressive 35-year career included stints as a London-based foreign correspondent for NBC News and as a news anchor for the Today show, as well as a reporter for Dateline NBC and anchor at KING 5.
Connect with Margaret Larson at 
• www.facebook.com/margaretlarson.newday 
• @Margaret_Larson on Instagram 
• @_MargaretLarson on Twitter 
• https://mentor.cam/margaretlarson
---