From Publishing to Performing
August 22, 2023 at 4:29 p.m.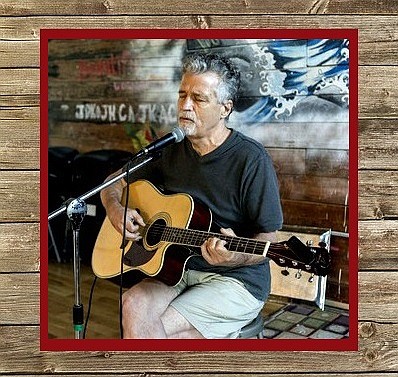 ---
Chris Mitchell, co-owner and co-publisher of
Northwest Prime Time
, has a new gig.
He's taken off his publisher hat and put on that of the traveling troubadour. Now he sings and plays his guitar at various senior communities by performing popular songs from the 40s, 50s and 60s…taking residents on a
Musical Journey through the Ages.
"I'm sure many of us remember artists such as Dean Martin, the Everly Brothers, Frank Sinatra and, of course, Elvis Presley. Their music was huge in the 1950s and into the 1960s," remarks Chris. He covers these artists' songs and many more in his act. "I hope the audience will reminisce and be taken back to the times when they were young."
In the vernacular of Sinatra's Rat Pack, Chris is "digging" his new endeavor. "I'm making money doing something I love. Plus, when seniors come up to thank me, I feel that I'm giving back to the community." He cites his performances at memory care communities. "Every time I perform at one community, the same, sweet woman comes up to me with a big smile and calls me 'Papa.' It feels good to know that I am helping residents through the gift of music," Chris says.
For an extra fee, residents can be treated to the talents of dancers Erin and Michael, who dance along to Chris' music. "They're a great addition to the performance," he says.
Chris has been playing guitar since his youth, but it wasn't until his 50s that he became a serious singer/songwriter and performer. "It's been an exciting journey" says Chris, "especially the performing part." For many years, Chris was hesitant to play in front of an audience. Now, he can't get enough of it. Just ask his partner, Michelle, who sometimes reminds him that he goes a little overboard singing in the house.
He also loves to write songs, which mostly fall into the categories of folk, American roots music, and the blues. He reserves performing these songs at cafes and other venues rather than at his main "gig," playing at retirement communities.
Chris thinks back to the days when he pursued a career in acting. "I was the prototypical starving actor," he recalls. "What really saved me was when I started working with
Northwest Prime Time
, and eventually I became co-owner and co-publisher of the senior newspaper. It was a lucky break. As part of my job, I became familiar with all the retirement communities in the area. Who knew that knowledge would come in handy when I decided to pursue performing!"
Those of you who remember Chris through his work at
Northwest Prime Time
might enjoy checking him out on his YouTube videos. Here are links to some of his performances:
You can also view some of his original compositions on YouTube including
Isle of Loneliness
and
I Gotta Thang 4 U
.
"I hope you enjoy my songs on YouTube, and perhaps even 'share' and 'like' them on the site!" says Chris.
Feel free to connect with Chris at
chris@nwprimetime.com
.
---