Washington's Farm Museums
September 29, 2022 at 9:39 a.m.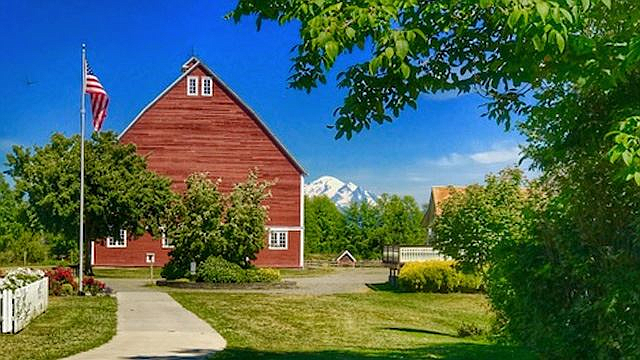 ---
Whether or not you grew up on a farm, you might enjoy a nostalgic trip to one of Washington's farm museums or parks that preserve the farming way of life. These historic sites work to preserve history and to educate future generations.

Here is a list of farm museum destinations to contemplate for your next car trip. Or maybe you want to plan an experience for your grandkids to learn about life from a bygone era.
(The locations below are listed from north to south, then west to east. Some are less active after October, but some ratchet up their activity schedule during the school year.)

Hovander Homestad Park with its impressive homestead, barn and other farm buildings is part of Whatcom County's park system, located near Ferndale. The park preserves the rich history of pioneer farming and offers recreational opportunities within its 360 acres including Tennant Lake and a river walk along the Nooksack. While the park is open year-round, the park hosts a variety of farm animals only May through October. Activities include milking demos and other activities. Hovander Homestead Park

Neely Mansion is a national historic site located in Auburn. Visit to hear stories of the local Indian tribes, the people who lived there and worked the land, including the Hori Japanese Bath House from the Japanese families who lived at the mansion. The Victorian house and gardens are open for special events and tours. For more information, visit https://neelymantion.org or call 253-833-9404.

Mary Olson Farm of Auburn Parks offers a beautifully restored farmhouse, buildings, and displays of subsistence agriculture and history along the Green River Road. The Farm is open through mid-August but offers school fieldtrips during the year and other special events. The Farm — White River Valley Museum (wrvmuseum.org)

The Pioneer Farm Museum & Ohop Indian Village is located in Eatonville. A visit to Pioneer Farm takes you on a journey back to the 1880s and offers a glimpse about what homesteading was like back then. Learn about folklore and crafts, what school was like in a one-room schoolhouse and other activities. The Ohop Indian Village takes visitors back even further, allowing visitors to experience what life was like for Native Indians before Europeans began settling in the area, including crafts and a nature walk to learn how native plants were used for nutrition, medicines, tools and clothing. For more information, visit www.pioneerfarmmuseum.org or call 360-832-6300.

King Agricultural Museum is located in Centralia and offers covered displays of antique tractors, antique logging equipment and tools, and nostalgic toy and memorabilia displays with many hands-on opportunities for kids and adults alike. The site also includes nautical exhibits and Kalakala Ferry items. For more information, visit kingagmuseum.com or call 360-701-7525.

Hulda Klager Lilac Gardens in Woodland offers more than overwhelmingly beautiful gardens and lilac trees in season, the 1889 Victorian Farmhouse offers a journey back in time with rotating exhibits and Klager family memorabilia. The farmhouse is only open to the public during Lilac Days, but those heady days of spring are an excellent time to visit this unforgettable site. https://lilacgardens.com..

Olmstead Place State Park is near Ellensburg and reflects homesteader family life and farming history. Visitors will experience historic equipment and tools, farm buildings including a hay barn, sheds and coops—some dating from the late 1800s, the original cottonwood log cabin with its historic furniture and artifacts. In season, visitors will also appreciate the beautiful heritage gardens, or walks through nature. For more information, visit Olmstead Place Historical State Park or call 509-859-3016.  

Central Washington Agricultural Museum is the largest museum of its kind in the Pacific Northwest with acres of antique farm equipment and other displays that showcase life on the farm over the past 100 years. You'll find farm buildings, a Northern Pacific Boxcar, a working 1930s sawmill, blacksmithing demos. You may see Civil War reenactments, harness horses at work, use a printing press, try your hand at shelling corn and washing clothes the old-fashioned way. For more information and to view a video about the museum, visit www.centralwaagmuseum.org/ or call 509-457-8735. Ralph Munro, host of My Favorite Places on TVW.org, visited the Central Washington Agricultural Museum in September. You can watch a video of his trip here: My Favorite Places: Central Washington Agricultural Museum - TVW

North Spokane Farm Museum offers the Red Shed, a "teach and touch" museum with restored farm equipment and artifacts. Visitors also get a kick out of a working 50s kitchen, a 40s bedroom, a 20s kitchen along with the largest collection of Ironstone China in the Pacific Northwest. Although the farm is open only through October 15, you can make appointments at other times of the year. Each 4th Saturday of June, a largescale festive event offers equipment demonstrations and other activities. For more information, visit North Spokane Farm Museum or call 509-466-2744.
 
Eastern Washington Agricultural Museum is located on the Fairgrounds at Pomeroy. It is the culmination of a dream and mighty efforts of eight locals to teach children about wheat and farming, from plow to plate. In 2008 the Museum opened with over fifty draft horses and mules plowing, harrowing, cultivating, fertilizing and seeding. Today's visitors can view antique farm equipment displays and demos, take horse-drawn wagon rides, attend antique quilts and car shows. For more information, visit www.co.garfield.wa.us/agmuseum or call 509-843-3506.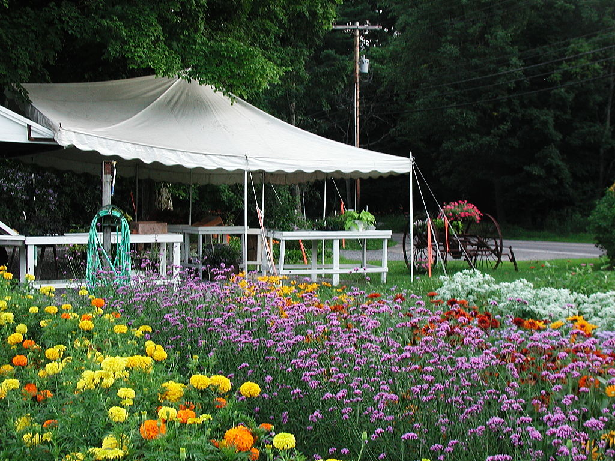 Or how about visiting a nearby farm stand? This is a great time of year to visit, buy the rich plenty offered during harvest season, and get a brief hit of life on the farm. You may know of a farm stand near you, or learn more at Finding Farms | Washington State Department of Agriculture