Why tracing your family tree could be a hobby that lasts generations
October 25, 2022 at 8:49 p.m.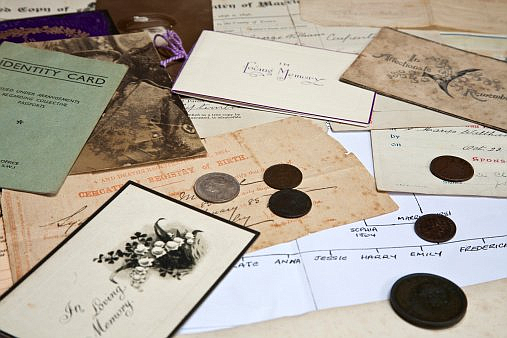 ---
Tracing a family tree is not only an enjoyable hobby, it can teach you about family history, patterns, and relationships--sometimes even teaching you things about your own life. One of the best things about tracing your family tree is that it can bring you closer to your living relatives, as you gather together to learn about the others who have lived before you.
Involve your children and grandchildren when tracing your ancestry. Give them tasks and people to investigate or involve them in the design and notation of the document you produce. Three generations working together to learn about the past can be exciting, as you each share your important discoveries with each other. Maybe you trace relationships to a country from which you didn't know you had blood relations. Maybe you find living relatives you never knew you had. Maybe you see common traits among several of your relatives that you hadn't noticed. As you add details and information to your family history, you cement the ties among your relatives.
Any hobby that belongs to several generations is often passed down again and again. Your grandchildren may have children, and those children may also have children one day. Each time a new generation is born, there is a new opportunity to add to the family tree. If you've done a lot of research already, your descendants will have great foundation to use to learn about their past. Getting them interested in that at an early age can give them a hobby they can enjoy throughout their entire lifetime.