Road trip!
Handy Tips for Low-Salt Travel
October 19, 2022 at 11:15 a.m.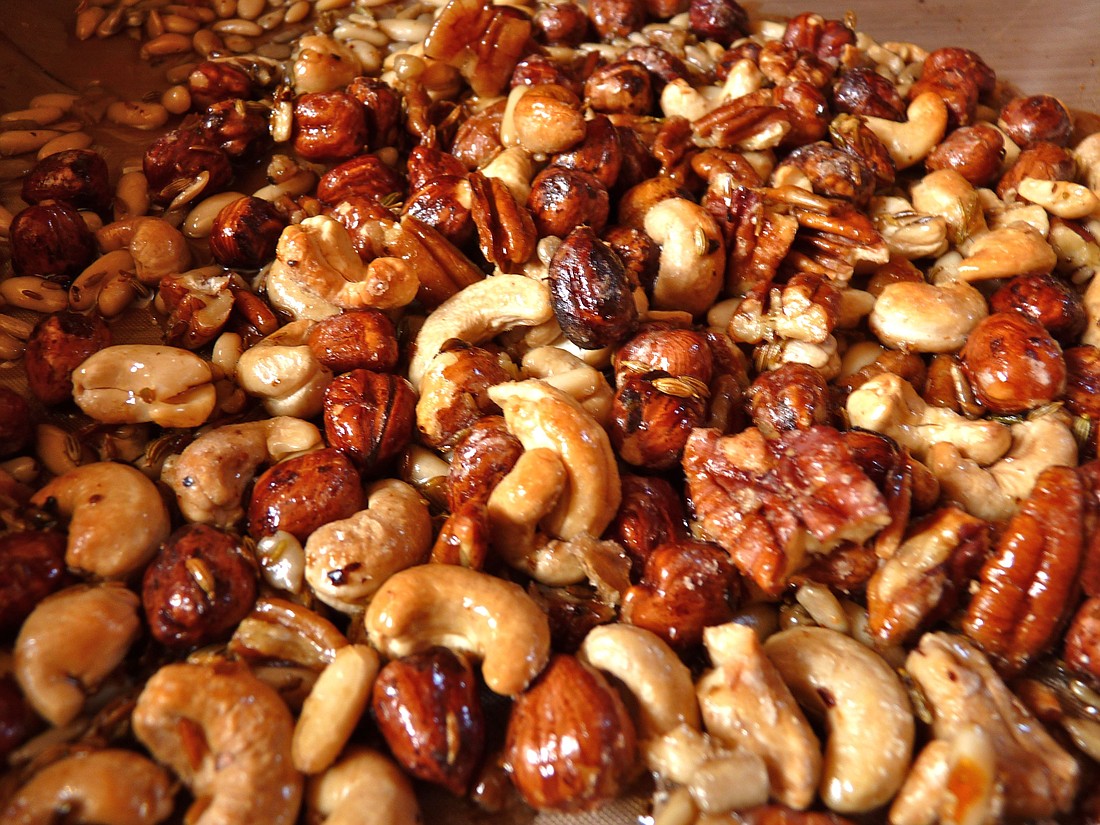 ---
---
I'm an avid home cook, but recently I went to Hawaii for a vacation, where we ate every meal out.
I'd forgotten how salty restaurant food is. It takes healthy kidneys more than one week to excrete the sodium from one restaurant meal. The load on my kidneys from three days of salty meals was not sustainable.
For ideas to help cope, I asked patients I used to work with at Northwest Kidney Centers. They come to a clinic three times a week for dialysis because their kidneys have failed. Generally, they don't urinate and must be very careful about how much they drink since their kidney function is being replaced by a machine. Minimizing their sodium intake is crucial. They are experts at knowing how to travel and avoid salt.
Here are some of their brilliant suggestions:
Find a steakhouse. You can order a nice cut of meat, a baked potato with sour cream and chives, and a side of veggies.


Book a hotel room with a mini fridge. Make a supermarket run to fill it with milk, yogurt, low sodium cereal, fruit, etc.


Try a lunch of mini bagels and cream cheese with sliced fresh green peppers. In most climates, these foods keep without refrigeration for over a week. Mini bagels average about 100 milligrams of sodium, so two or three of them at lunch is acceptable in a day where the limit is 1,500 to 2,000 millegrams.


Ice cream is always low in salt, and it's a nice treat in hot weather. Try shaved ice in Hawaii, or Popsicles anywhere.


Find a low-sodium protein bar that you like and keep one in your bag. You will always travel better when you aren't hungry.


Visit England. The country's salt-reduction campaign has dramatically reduced sodium levels in English foods, saving an estimated 9,000 lives a year.


Take individual packages of peanut butter with you. They're good for snacks, with low-salt crackers or apple slices. Try Jif To Go Natural Creamy Peanut Butter Spread, at 105 milligrams of sodium, it's much lower than Jif's other varieties. Justin's Nut Butters come in single serving packs and vary from 0 milligrams sodium for almond butter to a still-low 65 milligrams for the maple almond butter.


Eat breakfast and lunch in a restaurant, and for dinner eat a light snack of foods you buy at a market. It's usually easier to find lower salt options on a restaurant menu at breakfast and lunch than at dinner.


If you are driving, watch for local produce stands and farmers' stalls. Ask what local specialty is in season. You might get to try boiled peanuts, tree-ripened peaches, or Muscat grapes.


Nuts make a healthy, satisfying snack. Buy them unsalted and add your own flavorings if you'd like. Bag individual servings and eat on the plane instead of the salty snacks offered. Or make your own trail mix, combining the nuts with oatmeal, chocolate chips, dried cranberries or bananas so everyone gets their favorites!
Spiced nuts 
Ingredients
½ -1 cup nuts (pecans, hazelnuts, walnuts or mixture)
¼ cup sugar
2 tablespoons water
Spice options:
1 teaspoon cinnamon
1/4 teaspoon cayenne pepper
1 teaspoon five-spice powder
1 teaspoon garlic powder
1 teaspoon black pepper
Put nuts in small frying pan, add sugar, water and spices. Heat over medium heat until sugar turns light brown and water evaporates. Watch closely - they can burn quickly. Remove from heat and spread on sheet of parchment paper, separating nuts with a fork while they are hot. Once cool, put in individual bags for your trip. Add dried fruit if desired.
Nutrition information (per 1-ounce serving):

Calories: 144, Carbohydrates: 9 grams, Protein: 4 grams, Sodium: 1 mg
[Contributor Katy G. Wilkens recently retired as registered dietitian and department head at Northwest Kidney Centers. The National Kidney Foundation Council on Renal Nutrition has honored her with its highest awards for excellence in education and for significant contributions in renal nutrition. She has also been awarded the Medal of Excellence in kidney nutrition from the American Association of Kidney Patients.]
Eating Well, Living Well classes
Studies show that working with a registered dietitian can delay kidney failure and postpone dialysis for longer than two years. FREE nutrition classes taught by Katy's former team of registered dietitians are available at convenient times and locations around Puget Sound.
Eating Well, Living Well classes teach people how to eat healthier to slow the progress of kidney disease and postpone dialysis. Learn more at www.nwkidney.org/classes.