New Medicare Program to Offer "Food as Medicine"
October 14, 2022 at 4:48 p.m.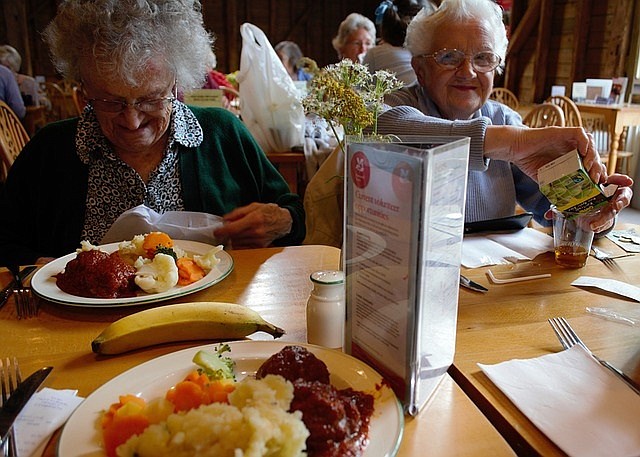 ---
Late last month, the White House announced a new program aimed to not only end hunger but to also end diet-related diseases in the country. The program looks at "Food as Medicine" as part of a pilot program working to make the nation healthier.
The White House wants Congress to pass legislation for pilot programs that would cover meals for people on Medicare, encouraging Medicare Advantage plans to cover the medically tailored meals.
The idea behind the proposed program is that proper nutrition can increase life expectancy for people suffering from chronic diseases such as diabetes, kidney disease, hypertension, heart disease and cancer.
Nearly half of the country's health care resources go to the sickest Americans, which make up only a small percentage of the overall population. The conditions of these sickest Americans can cause them to go to the hospital, then to a nursing home, back home and then back to the hospital.
"Medically tailored meals have been shown to break that negative, vicious cycle" said Dr. Dariush Mozaffarian, one of the task force co-chairs related to the recent White House conference on nutrition.
Medically tailored meals are defined as meals that are personalized to one's taste and medical needs.
USA Today covered the recent White House Nutrition Conference where the program was announced. The article by Karen Weintraub reads: "The last such conference, held more than a half-century ago during the Nixon administration, led to the expansion of food stamps and other food supports that dramatically reduced starvation in one of the richest countries on earth.
"Congressional approval will be required for some of the Biden administration's priorities, including the medically tailored meals pilot, investing in parks, and expanding food stamps with a focus on access to fruits and vegetables. Other programs, such as voluntarily reducing salt and sugar and placing nutrition labels on the front of packages, may call for private sector support."
To read the full article, visit: Medical tailored meals part of Conference on Hunger, Nutrition, Health (usatoday.com)
---