AARP Tax-Aide Needs Volunteers
October 13, 2022 at 9:08 a.m.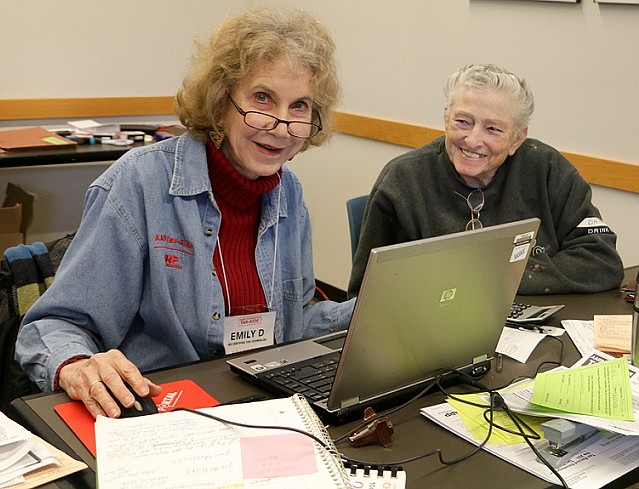 ---
...by Bruce Carlson, Associate State Director of Communications
---
AARP Foundation Tax-Aide service will be back providing in-person service for 2023 and is looking for compassionate and friendly people throughout Washington to join the team. Tax-Aide is an all-volunteer organization whose tax counselors are trained and certified by the IRS, so no previous experience is needed to join.

Our tax preparation services are open to anyone but are especially for people 60 and older and for those with low to moderate incomes. We provide on-site service at libraries, community centers, senior centers and other local facilities. There are no fees or sales pitches for the service and AARP membership is not required.

Being a tax counselor is an intellectually challenging job that brings peace of mind to taxpayers and serves the community while being part of a local team. The IRS works with Tax-Aide to make sure all tax counselors have the knowledge they need to accurately file returns. But volunteers don't need a financial background to get involved.

"We're emphasizing that volunteering doesn't necessarily mean doing tax preparation," said volunteer Washington State Tax-Aide Coordinator Cindy Gossett of Seattle. "We have a number of other jobs that don't involve preparing returns, such as public relations, greeters, managing our technology, and leadership positions of all types."

More than 200,000 taxpayers were helped in our state in 2019, the last year of in-person service due to the pandemic. Over 51,000 federal returns were filed and $4 million in refunds were obtained for Washington residents. AARP Foundation Tax-Aide operates the nation's largest volunteer-run free tax preparation service and it's the fourth largest tax return service of any type, paid or free.

"There are so many seniors and low income people that need that kind of help. And if they have to go to a paid preparer, it's very expensive," said volunteer tax preparer Ron Yaden of Tacoma. "I would say 99% of the people we serve are extremely happy with our service at Tax-Aide. So it's fun, it's satisfying and we are a pretty friendly group of volunteers. I'm always recruiting!"

"I absolutely love volunteering for Tax-Aide. It's a great way to meet people and provide a service," said volunteer Debby Ryan of Spokane. "I'm not a tax preparer. I'm a greeter. I help check people in, make sure they've got the proper forms and that everything is ready. We're doing taxes at different facilities in the Spokane area and we always need more volunteers."

To find out more about this opportunity, email aarpwa@aarp.org, go online at aarp.org/taxaide or call 888-AARPNOW (888-227-7669).
---