Do You Need a Friend?
Library Corner
November 29, 2022 at 6:38 p.m.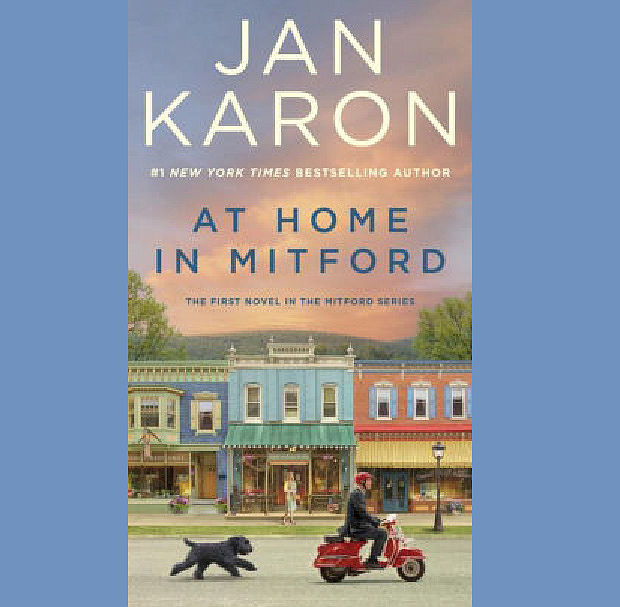 ---
---
If the pandemic taught us anything, it's that we all need a buddy in life. Someone who understands you, who doesn't judge, who supports and uplifts you, and maybe even provides a different perspective. I find those people every day at my local library. All the authors, performers, directors, characters – it's truly a cocoon of lifelong friends and I am grateful.

I was volunteering at the York Public Library in Pennsylvania in 1993, sorting books for a book sale when I realized I was surrounded by 100,000 of my favorite people, a veritable treasure trove! I entered graduate school the following fall to pursue a library career, and decades later I continue to meet new friends every day.

Who do you need in your life right now? Do you need a friend, who can assure you you're not alone? Do you need inspiration, someone to light the way? Do you need someone to understand your tears without judgment? Do you need somewhere to vent your despair about climate change? Do you need someone to help you laugh and see the lighter side? We have all these "friends" at the library. Let me introduce you to some of mine!
 
When I'm lonely: I love immersing myself in quirky villages like Jan Karon's Mitford series and Jenny Colgan's Mure series. Part of my heart is always longing for some nameless "home," and these books help me feel as though it might actually exist, and I belong there.
 
When I need inspiration: Biographies of all sorts – Elton John's ME; In Such Good Company by Carol Burnett; Ray & Joan: The Man Who Made the McDonald's Fortune and the Woman Who Gave It All Away (by the fascinating entrepreneur who changed the way America eats and his philanthropic wife); and RBG (Ruth Bader Ginsburg), about the woman who fought to change the way justice is administered in the U.S.
 
Someone who understands my tears: Megan Devine, It's OK That You're Not OK and Maria Kliavkoff, Healthy Mourning, Happy Loving. 
 
Someone who helps me with my climate-change despair: The Future Earth: A Radical Vision for What's Possible in the Age of Warming by Eric Holthaus.
 
Someone who helps me laugh when the world is too much: Allie Brosh for the win! Try her Hyperbole and a Half: Unfortunate Situations, Flawed Coping Mechanisms, Mayhem, and Other Things That Happened. Or for all of us who've struggled with technology (who hasn't?) there's Damn You, Autocorrect! Awesomely Embarrassing Text Messages You Didn't Mean to Send. 

And then of course, there's absorbing mysteries, histories and fantastical worlds to simply "take us away!"

The library has all kinds of formats, too. You don't have to "read" to take advantage – just push "play" and enjoy a wonderful audiobook story while your hands are busy with other things, or when you're just trying to turn off your mind from fretting about the day. You can stream movies via Kanopy (like a free Netflix) or download music via Hoopla (similar to Pandora or Spotify). And we have people to help. Come into your local library or call Ask KCLS, 425-462-9600.

Some of my best friends are at the library – I bet yours will be too!
 
Wendy Pender, Older Adults Program Coordinator, King County Library System
---
---
Raft Horseshoe Bend for an up close and personal experience with this iconic landmark
Draw a circle around Page, AZ and you'll find numerous natural wonders. Among them is Horseshoe Bend, undoubtedly one of the most spectacular landscapes in the state. This near-perfect circular canyon, which is located in Glen Canyon National Recreation Area, was carved into the earth by the Colorado River and is a result of erosion. It was formed by water following its natural path of least resistance, however, in this case, the route was not a straight line, but rather a substantial 270 degree curve.
---
Remembering Bob Harmon
There are some people you first meet for an interview you just know you're in for a memorable treat. Bob Harmon was one of those people.
---
STAND UP FOR YOU
Medical Elder Abuse
"His curt response was, 'Well, that's how it's going to be.'"
---
KILLER BEES?
TERROR AT THE LAKE
"They'd still be swarming around us."
---
Boomerish!
"Writing Boomerish has been great fun"
---