"a risqué laugh"
A MEMORABLE THANKSGIVING
Sharing Stories
November 20, 2022 at 7:14 p.m.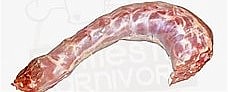 ---
---
A MEMORABLE THANKSGIVING  
   Thanksgiving was when everyone dressed in their best clothes. Conversations began with polite "How you doing?" Eventually, that turned into noisy blah, blah, blahs that sounded like squawking chickens out-clucking each other in a chicken coop, giving us kids the signal to go outside to play until it was time to eat.    
   Thanksgiving was always tasty food, yummy turkey, favorite side dishes, and delicious desserts. A day of big helpings, slices of pie topped with both a scoop of ice cream and thick, sweet, whipped cream. After eating, we sat around moaning and groaning about eating too much…one-by-one falling asleep for dreamy naps.
   Later, waking up like a bunch of bears following winter hibernation, we received plates of turkey sandwiches with warmed-up leftovers, for an evening food feast.
   Diana's Uncle Dave became a Thanksgiving legend.
   It was the Thanksgiving of 1952, and we were sitting at the kids table when we heard Diana's mother whispering at the long adult table. Our tender young ears Immediately perked up.
   The story she told the adult crowd: As she'd been preparing the turkey for the oven, Uncle Dave whistled and chased her around the kitchen with something sticking out of his pants. He was laughing, she was running until grabbing a pan to hit him over the head, when she looked and finally saw the turkey neck waving and flopping at his zipper. Uncle Dave was almost knocked out because of a turkey neck. 
Diana and I looked at each other muffling our laughs because we weren't supposed to be hearing about Uncle Dave's turkey neck adventure.
   For years, the turkey neck chase was told over and over, giving everyone a risqué laugh. A memorable Thanksgiving…I think of Diana's Uncle Dave whenever I see a turkey neck.
   Diana went on her next journey this year. I will think of her this Thanksgiving and remember years of wonderful Thanksgivings. I know she will be having a heavenly celebration.
April Ryan is a Washington writer and poet who has been frequently published in Northwest Prime Time.
SHARING STORIES is a weekly column for and about the 50 plus crowd living in the Puget Sound region. Send your stories and photos to
ariele@comcast.net
. Tell local or personal stories; discuss concerns around aging and other issues; share solutions, good luck, and reasons to celebrate; poems are fine too. Pieces may be edited or excerpted. We reserve the right to select among pieces. Photos are always a plus and a one-sentence bio is requested (where you live, maybe age or career, retired status, etc.).
SHARING STORIES is featured on
www.northwestprimetime.com
, the website
for Northwest Prime Time, a monthly publication for baby boomers, seniors, retirees, and those contemplating retirement. For more information, call 206-824-8600 or visit
www.northwestprimetime.com
. To find other SHARING STORIES articles on this website type "sharing stories" or a writer's name into the search function above.
---