No Reservations
A month-long adventure of spontaneous travel
November 9, 2022 at 1:46 p.m.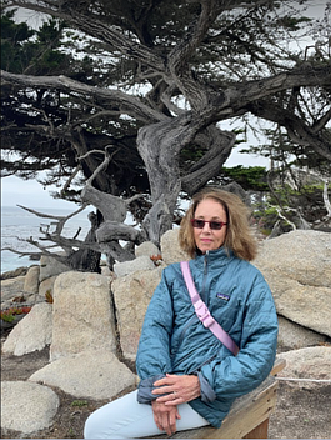 ---
---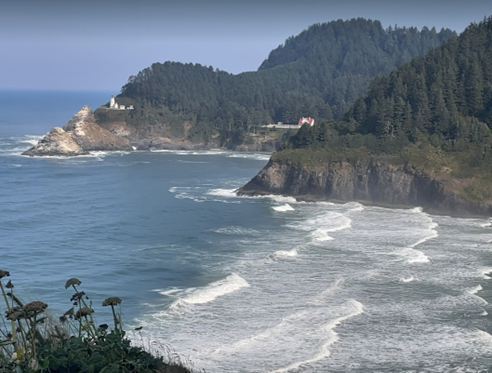 Sunny and her husband John decided to take a month-long driving trip along the Pacific Coast Highway "with no reservations."
We've all been locked up for around 2-plus years, and my husband and had to break out for our mental health. It was a simple travel plan – make no reservations and take off on a month-long car trip.

Our target goal was to see a very sick friend in Los Angeles. That was it! Suitcases with a week of underwear; two small ice chests with foodstuffs for at least one to two meals/day to save money. Grocery shopping when supplies got scarce was easy. I should mention everything was on wheels and light enough to lift when we were tired. We're both 73 years old so heavy is not an option. (Sunny wrote another article for Northwest Prime Time detailing the harrowing health crisis that occurred because of their car's dirty cabin air filter. The Lucias' health continues to improve.)

It was a wonderful, freeing time that allowed us to venture back to being adventurists. From Seattle, we headed for the Pacific Coast Highway and stopped when we got tired, which was usually at four hours of driving.

We'd counted on travel traffic being subdued after Labor Day and that wasn't the case this year. Why were so many people on the road when in past years they'd be in school or back at work? Pandemic constraints changed the landscape as traditional travel expectations got blown apart.It was usually not difficult to find a room, but we did have a two-hour search one night. The odyssey resulted landing in the place that was a filming site for Murder She Wrote, complete with a celebrity wall of cameo photos. Angela Lansbury looked so young!

Spontaneous traveling continuously paid off with these surprising jewels. We met some stupid faucets that had us shaking our heads with "who would ever plumb a sink with a faucet so misaligned that it sprays only on the counter?" We had to ask for more towels.

We visited local museums along the way, Hearst Castle (a bucket list item for me), walked the Avenue of the Giant Redwoods, visited a prehistoric gardens roadside attraction with 23 life-sized fake dinosaurs, chuckled at 49-foot statues of Paul Bunyan and Babe, visited John's old alma maters in Santa Barbara, discovered Moonstone Beach near San Simeon, listened to the fog roll in at night, sat in our beach chairs watching sunset.

Truly, the only mistake we make was making hotel reservations for our return home. We canceled every one of those because what we'd expected to be our end of day stop wasn't. Either we weren't ready to stop, or we'd taken a hike and the reservation didn't match our timing.
We'll enthusiastically encourage you to jump into the unplanned travel universe. It's an uplifting experience, and if things go south, you can always go back home. It's your trip, your beach chairs, your escapade.
---