Disney and 55+ Living Communities
March 20, 2022 at 9:49 p.m.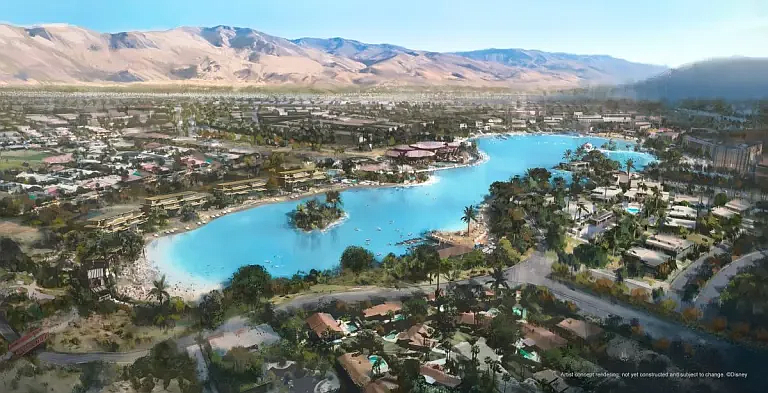 ---
 Are you a fan of Disneyland?

Believe it or not, The Walt Disney Company is now in the business of building communities for people over age 55.

The new project is dubbed "Storyliving by Disney" and will provide master-planned communities with a variety of neighborhoods, including some for people aged 55 and older.

According to Senior Housing News, Disney's plans are somewhat similar to Minto Communities "Latitude Margaritaville" brand of 55-plus communities inspired by Jimmy Buffet (www.latitudemargaritaville.com).

Disney's first StoryLiving community, called Cotino, is planned for Rancho Mirage, California near Palm Springs, in an area where Walt Disney once owned a home.
The plans call for "small-town charm, resort style living with Disney touches" and they with a variety of housing options (condos, single-family homes, and at least one section set aside for 55+ residents).
The features of the planned community include a 24-acre "grand oasis" with lagoons and a clubhouse. Programming touches in the community will include entertainment and Disney-style activities.  The community will also provide shopping, dining, theaters, parks and a beachfront hotel. 
More unique experiences pertinent to senior residents will include wellness programming, classes, seminars and live entertainment.

Learn more at www.storylivingbydisney.com.
---
---
Raft Horseshoe Bend for an up close and personal experience with this iconic landmark
Draw a circle around Page, AZ and you'll find numerous natural wonders. Among them is Horseshoe Bend, undoubtedly one of the most spectacular landscapes in the state. This near-perfect circular canyon, which is located in Glen Canyon National Recreation Area, was carved into the earth by the Colorado River and is a result of erosion. It was formed by water following its natural path of least resistance, however, in this case, the route was not a straight line, but rather a substantial 270 degree curve.
---
Remembering Bob Harmon
There are some people you first meet for an interview you just know you're in for a memorable treat. Bob Harmon was one of those people.
---
STAND UP FOR YOU
Medical Elder Abuse
"His curt response was, 'Well, that's how it's going to be.'"
---
KILLER BEES?
TERROR AT THE LAKE
"They'd still be swarming around us."
---
Boomerish!
"Writing Boomerish has been great fun"
---