A Birthday Gift Safety Manuel
June 29, 2022 at 10:19 a.m.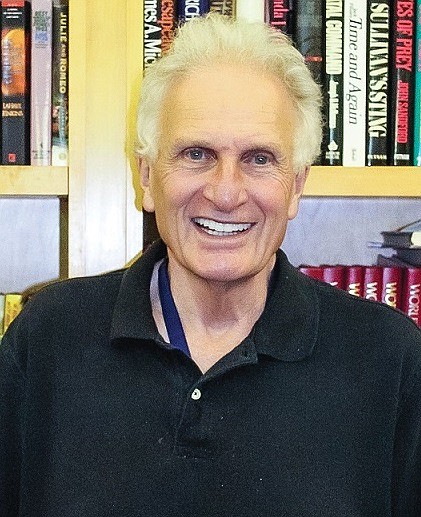 ---
---
I'm sure most men would agree that buying a birthday gift for your wife is fraught with danger.
First of all, the gift can't be considered too practical. Twenty years ago, I got my wife a sewing machine and I'm still hearing about it. And the gift can't be interpreted as being really for you. This comes under the heading of season football tickets or a big screen HDTV. Repeat gifts are also frowned on. If you've bought earrings six years in a row, you might want to move on to another body area.
And now, as my wife and I are getting a little up there in years, a new fear has emerged. A fear that supersedes all other fears! The gift must be "age safe."
The gift can in no way suggest or imply that my wife is getting older. In other words, any gift that has the word bifocals in it would be drastically wrong. Along those same lines, a novel in large print would be a blunder as would a CD with the description "oldie goldies" on it.
In the middle of the night, it occurred to me that the gift I got for my wife, flannel pajamas, was not "age safe." I wish I could say that I was socially evolved enough to come to this realization on my own. However, the truth is I couldn't sleep and was watching a Beverly Hillbillies marathon on television. And just when I was about to doze off, out pranced Granny wearing almost exactly the same flannel pajamas that I bought for my wife!
At nine the next morning, I was racing around the department store trying to find an "age safe" gift. In my panicked state many of the potential gifts began to have ominous undertones. For example, foot and neck massagers may imply arthritis which would then imply getting older. A basket of body and facial creams could suggest wrinkles. And candles might imply I only wanted to see her in soft light.
I went to the nightgown section and asked the saleslady, a woman in her early thirties, to see something in silk. She brought out a couple of choices and I said it had to be a lot sexier – something a Dallas Cheerleader might wear. She looked at me like I was some kind of a pervert, so I knew I was on the right track. We finally found something, and she then asked what my wife's size was. Unfortunately, the flannel pajamas were "one size fits all" so I didn't know.
I told the saleslady that my wife was like her except taller and a little bigger around the breast area. I probably shouldn't have cupped my hands around my chest when I said this because she again looked at me like I was some kind of a pervert. Trying to convince the saleslady that I was only thinking of my wife I said, "You see, my wife is very hot. She's hot, hot." I then made a slight grunting sound.
After she finished glaring at me the saleslady hurriedly sold me the nightgown, trying to get me out of the store as quickly as possible.
The next morning was my wife's birthday, and I proudly gave her the silk nightgown. She said it was too revealing, too risqué, she was too old for it, and she could never wear something like that.
In other words, she loved it. The gift was safe and so was I.
Sy Rosen
 looks for the humor in getting older with The Funny Side of Life. Pulling ideas from his everyday life and observations, Sy tells mini stories and uses satire and irony to comment on various aspects of aging. As a writer and producer for over 30 years, Sy worked on shows such as Rhoda, MASH, Taxi, Frazier, the Wonder Years and The Bob Newhart Show. In recent years, he's written and produced short films based on some of his columns. He spends his spare time with his grandkids, telling them jokes and trying to convince them that he's funny.