Norman Lear Turns 100
July 27, 2022 at 4:42 p.m.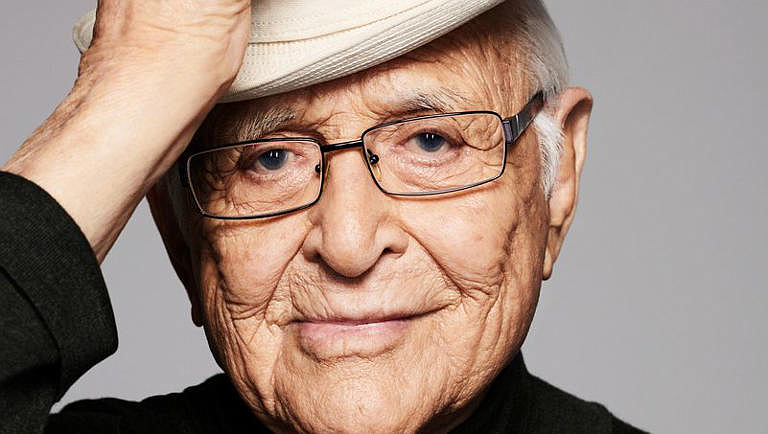 ---
How many centenarians are celebrated with a television special?
At least one – Norman Lear.
Coming in September, ABC plans a tribute to Norman Lear to celebrate his 100
th
birthday with a star-studded special: "Norman Lear: 100 Years of Music and Laughter." The two-hour program will honor the life and legacy of Lear, including his work as a producer, activist and philanthropist. Lear responded with this statement: "I've always believed music and laughter have added time to my life. I've seen a lot throughout my 100 years, but I would've never imagined America having a front-row seat to my birthday celebration."
Born in 1922 in New Haven, Connecticut, Lear attended Emerson College before flying 52 combat missions over Europe during World War II. Upon his return, Norman began his successful career writing and producing programs. He is known for his Emmy award-winning work such as TV's
All in the Family, Good Times, The Jeffersons, Maude
, and producing films such as
The Princess Bride
and
Fried Green Tomatoes
. He is also well-known for his advocacy and philanthropic work.
Even at 100, Lear remains active in Hollywood and reported that he has 23 projects in development.
His daughter, Kate Lear, shared her father's secrets to his longevity. "To reach 100 you need many things, and the most obvious is good luck and lots of it. But to me, Norman Lear's longevity has just as much to do with his in-born optimism." He is someone, she says, who upon retiring for the evening looks forward to getting up the next morning with hopes of having a great day.
She also credits his profound interest in people and the world. "He never met a person he didn't find fascinating. And because of this," adds his daughter, "as he grew older, his world expanded rather than contracted."
An excerpt from his book, "Even
This
I Get to Experience" reads:
In my ninety-plus years I've lived a multitude of lives. In the course of all these lives, I had a front-row seat at the birth of television; wrote, produced, created or developed more than a hundred shows; had nine on the air at the same time; founded the 300,000-member liberal advocacy group People for the American Way; was labeled the "No. 1 enemy of the American family" by Jerry Falwell; made it onto Richard Nixon's "Enemies List"; was presented with the National Medal of the Arts by President Clinton; purchased an original copy of the Declaration of Independence and toured it for ten years in all fifty states; blew a fortune in a series of bad investments in failing businesses; and reached a point where I was informed we might even have to sell our home. Having heard that we'd fallen into such dire straits, my son-in-law phoned me and asked how I was feeling. My answer was, "Terrible, of course," but then I added, "but I must be crazy, because despite all that's happened, I keep hearing this inner voice saying, 'Even this I get to experience.'"   
MORE INFORMATION
ABC's special, "Norman Lear: 100 Years of Music & Laughter" is scheduled to air on Thursday, September 22.
For more information about Norman Lear, his book and lifetime of amazing experiences, visit www.NormanLear.com