Northwest Travel By Design
July 19, 2022 at 12:04 p.m.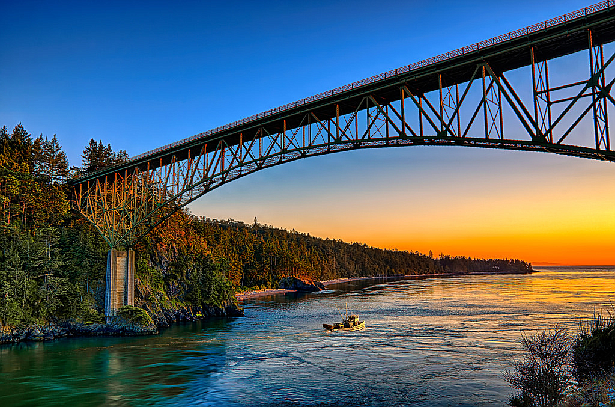 ---
Are you thinking of exploring your very own Evergreen State this year? We offer some unique getaway ideas and travel suggestions "by design" – including reader-favorites – whether your interest lies in exploring scenic byways, touring Washington Wine Country, taking in the Great Washington State Birding Trails, hitting the casinos, or following festivals across the state. The resources listed below are designed so that the journey, not so much the destination, will be sure to create rich and lasting memories. Enjoy!
Washington's Scenic Byways
No other place in the world can you visit a rainforest, wine country, a river gorge, two mountain ranges, five volcanoes, an ocean, numerous rivers, streams and lakes, a desert and a myriad of islands – and all without leaving Washington. Scenic Byways are chosen not only for their scenic and recreational qualities; they must also possess historic, cultural or archeological significance, or provide outstanding natural habitat to the state's diverse wildlife. The roadways take you to places that are unique and unforgettable. Maps, route information, and the "not to miss" attractions along scenic byways can be found at
Explore Washington State's Scenic Drives & Byways
. The State of Washington has designed some other road trip ideas for you to "Discover Washington" at
waroadtrip.com/
.
Rediscovering Washington
A Guide to the Evergreen State
was first published in 1941 as our state's contribution to the America Guide Series, which included volumes on all the states. The guides are part history, part cultural record, and part travel maps. Over a period of almost a decade, thousands of writers, artists, photographers, mapmakers and professional wanderers traveled the country's roadways in a remarkable effort to record the landscape of America. An updated guide is available in CD form, which contains the historic content of the original but is updated with current field notations and digital navigation tools. It includes a collection of images and graphics, historic audio and video selections, and a colorful scrapbook of roadside Washington. The CD can be downloaded at
http://revisitingwashington.org
.
The Great Washington State Birding Trail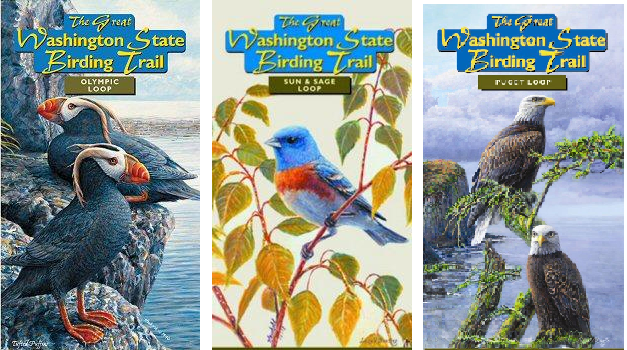 Birding is an "in" thing with millions of Americans participating in bird watching activities every year. The Audubon Society, in cooperation with the Washington Dept of Fish & Wildlife and others, has made it easy for you to find the best bird watching in the state. They have created birding trail maps with seven routes, including the Cascade Route, Coulee Corridor, Olympic Loop, the Palouse to Pines, Puget Loop, Sun & Sage, and the Southwest Loop. Birding trails might more accurately be called birding drives because they link existing roads known as good birding spots. Some trails include water routes where you can paddle your canoe or kayak to see birds; other trails include hiking or walking routes – but most are designed to be enjoyed as part of a road trip. The maps can be purchased online for $4.95 at https://wa.audubon.org/birds/great-washington-state-birding-trail or contact your local Audubon chapter.
Follow the Festivals
After closing because of the pandemic, 2022 sees festivals coming back in a big way. The sheer volume and variety of festivals in Washington is simply amazing and planning your trip to catch some fun festivals is one way to explore different areas in our state. To name only a few: in February, rain weary Northwesterners head to the Flower & Garden Show to catch some color (
gardenshow.com
). You may have been to Washington's world-famous Tulip Festival in the Skagit Valley (April). In mid-July, perhaps you caught Sequim's Lavender Festival or Winthrop's Rhythm & Blues Fest. Early August brings Seafair's Fleet Week (
Seafair Fleet Week
),  the Native American Festival in Tacoma (
Spirit Northwest Native Festival
)and Mossyrock's Blueberry Festival, this year featuring a Civil War Reenactment, a car show, live music and, of course, unlimited opportunities to eat all things blueberries (
Blueberry Festival – Mossyrock Festivals
). September brings Bremerton's Blackberry Festival (
blackberryfestival.org/
). The Walla Walla Balloon Stampede takes place in October (
Walla Walla Balloon Stampede
). Throughout, there are lots of opportunities for some old-fashioned parades. Here is a partial list of festivals organized by month:
The Big List of Washington State Festivals & Fairs
. Also check out
www.events12.com/seattle/
for events throughout the state.
Exploring Washington's Wine Country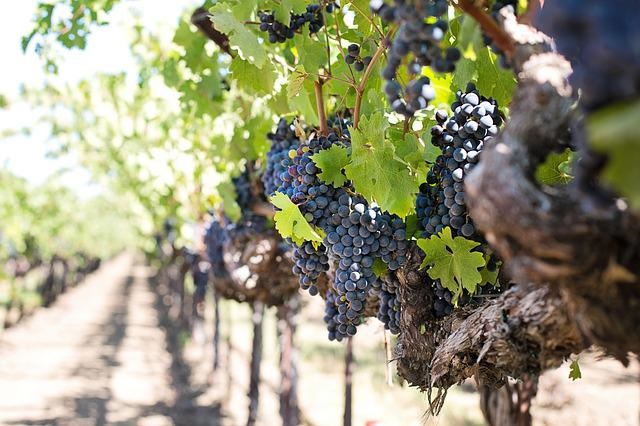 Sip your way through Washington State by exploring the region's acclaimed wineries. Washington wines have garnered worldwide fame and acclaim. With over 200 wineries scattered across all four corners of the state, touring Washington's Wine Country is also experiencing a surge in popularity. One of the great things about visiting wineries is that many are family-owned, providing the opportunity to sample small-production, award-winning varietals that may not be available at stores. Growers and winemakers often delight in sharing their craft with visitors. When it comes to beverages, wine isn't the only star of the show. In the Yakima Valley, which grows about 75 percent of hops in the country, visitors will find an emphasis on craft beer. A fun way to sample some of the area's breweries is through a hop-on-hop-off shuttle.. For more information about touring and tasting opportunities and to design your own tour, visit https://www.stateofwatourism.com/regions/wine-country/.
Other Regions
Beyond wine country, Washington Tourism offers travel guides to all the regions of our state, including beaches, the Columbia River Gorge, island hopping, the Palouse, peninsulas, the Northeast's "ponderosa," the Salish Sea, trails and lakes, volcanoes, and Metro Puget Sound. Visit https://www.stateofwatourism.com/regions/ for links to resources and ideas for getaways in your own backyard.
Native American Culture & Hitting the Casinos
The Travel Guide to Washington State's Indian Country will help you become more acquainted with the Native American tribes who welcome you to journey through their lands, view tribal art, visit cultural centers, casinos, and learn of the diverse cultures and respect for native traditions. A list Washington's Tribal Casinos is published by the state at https://goia.wa.gov/tribal-directory/washington-state-tribal-casinos.
Readers' Favorite NW Getaways
Favorite Day Trip:
Mount Rainier, La Conner, Port Townsend.
Favorite Weekend Getaway:
a virtual tie between Victoria B.C. and the Washington coast, with Leavenworth coming in third. Other notables include the San Juan Islands and Lake Chelan.
Favorite Scenic Drive:
Chuckanut Drive, with its farmlands, exquisite sunsets, bay and island views, scores top honors. The Stevens Pass Greenway (from Everett to the fruit orchards of Wenatchee) scores second. Don't rule out the breathtaking North Cascades Highway or the Skagit Valley/Whidbey Island Loop with a stop at Deception Pass State Park and dinner in Langley.
Best Kept Secret Getaways:
Kayaking the Willapa River near South Bend and Willapa Bay, a quiet stay at Samish Island in Skagit Valley with frequent trips to nearby Edison to eat, the Goldendale Observatory State Park.
Other Ideas:
Check out Washington Curiosities (a book detailing roadside oddities and other offbeat stuff), New Deal Destinations (WPA & CCC projects – for ideas, visit https://depts.washington.edu/depress/wa_new_deal.shtml), Historic Lighthouses (https://smalltownwashington.com/lighthouses-in-washington/), Gorgeous Gardens (15 Hidden Gardens To Visit In Washington), Trails for Slow Walkers (Washington Wheelchair Accessible Trails & Trail Maps) Traveling with Fido (Dog Friendly Washington), Driving Trips for History Buffs (5 Washington Travel Tips for History Buffs), Washington's Scenic Rail Excursions (Washington Scenic Train Rides) – the list goes on.
---