Kenny Loggins
Northwest native is in the third act of a long and storied musical career
July 4, 2022 at 10:42 a.m. | Updated September 1, 2016 at 10:42 a.m.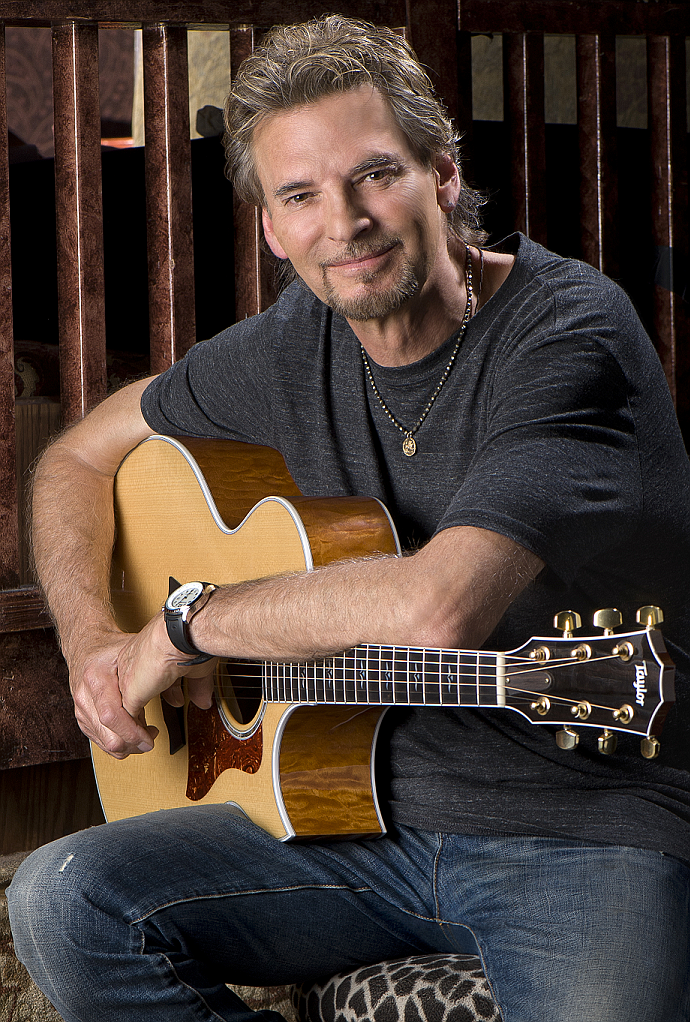 ---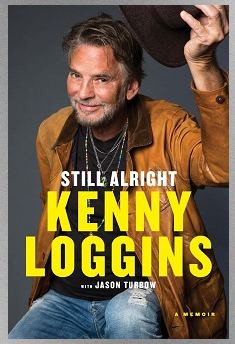 This article was featured on Northwest Prime Time's cover back in 2016 but is updated to reflect several exciting 2022 projects. Kenny Loggins' new book, "Still Alright," was published in 2022. This year also sees a busy concert schedule -- some with original musical collaborator Jim Messina.
2022 also saw a resurgence of Kenny Loggins' popularity when his best-selling song, "Danger Zone" was featured in the reboot of Tom Cruise's "Top Gun" sequel, which opened on Memorial Day weekend.

And in May, CBS Sunday Morning offered a profile of the prolific musician, which described Loggins' voice: "Still as youthful as his songs. His music is part of pop culture." (Watch the interview at CBS Sunday Morning – Kenny Loggins.)

 
The 2016 article in Northwest Prime Time began like this:
"This is dedicated to my children and our ever-expanding clan," wrote celebrated songsmith Kenny Loggins back in 2016. The father of five and now a grandfather, was talking about the release of his children's book, Footloose.
The multiplatinum, Grammy award-winning singer-songwriter was born in Everett on January 7, 1948. The family moved to Seattle while Kenny was still a baby, but after a few years settled in Alhambra, California.
Kenny has been deeply involved with music nearly his entire life. When he was only seven, his two older brothers were struggling to write a song, "and I remember thinking, it just can't be that hard," he laughed. About a year later, while watching Yankee Doodle Dandy—the movie starring James Cagney about famed entertainer George M. Cohan—somehow Kenny knew that songwriting was his calling. "It's a moment that sticks with you," he said. "I knew deep inside that this is something I can do."
Music was always on his mind. He remembers being fired as a bag boy for humming on the job. But Kenny didn't start dabbling in music until high school, when he joined a band and began writing songs. At the beginning, he admits, it was a way to compensate for his shyness. "My guitar and music were my means of meeting and communicating with people."
Two of the songs he wrote in high school remain beloved to this day: "Danny's Song" and "House at Pooh Corner" – which eventually gave him his first big break. But he didn't perform his own music with the high school band. "We did all Beatles and Rolling Stones music," he said. They entered Battle of the Bands contests back then, but "we never won, because we didn't do Wooly Bully, Sam the Sham and the Pharaohs…that was more popular than The Beatles!"
Shortly after high school, Kenny left college to begin his professional music career working at as a staff writer at a record label. "I was making $100 a week as a songwriter," said Kenny of his humble beginnings. Later that same year, four of his songs, including "House at Pooh Corner," ended up on Nitty Gritty Dirt Band's hit album.
Loggins and Messina – the Accidental Duo
The success of "House at Pooh Corner" brought Kenny to the attention of sound engineer/music producer Jim Messina, the man who was instrumental in helping to launch his career.
Messina served as producer with Buffalo Springfield and later toured with the band, which included musical luminaries Neil Young and Stephen Stills. When that band broke up, he formed Poco with Richie Furay. But his focus was always on becoming a record producer, not a performer.
When Kenny auditioned for Jim Messina, he didn't have any recordings and didn't even bring his guitar because it had a hole in it and he didn't want Messina to see that.
Messina recalled, "I thought, well, this is weird." But he handed Kenny one of his guitars, and said, "Let's hear your songs." It was then that Messina realized he was discovering a true talent.
While the two started working together on Kenny's solo debut album, Messina played one of his songs for Kenny, "Peace of Mind." Kenny loved the tune and they decided to include it on the album, with Messina sitting in on some vocals. The two had a great sound together, but they both thought of their work together as a one-record deal.
However, when they approached producer Clive Davis, he drew the line. "No way am I going to put out an album with a band that will break up." He insisted that the two sign up for more albums. Six years on the road was the last thing Messina wanted, and Kenny always planned on a solo album. But the results of their work together enthused Kenny, which reenergized Messina.
Their first album, Kenny Loggins With Jim Messina Sittin' In, came out in 1971, featuring the songs from Kenny's high school days, "Pooh Corner" and the beautiful ballad "Danny's Song" which he'd written about the birth of his brother's first child. "That was the beginning of his family, and many of those lyrics were taken right from a letter he wrote me," said Kenny.
The album was a hit and suddenly they were stars. Loggins and Messina became one of the most successful musical acts of the 70s. The prolific recording and touring duo created a string of hits, including "Your Mamma Don't Dance." The duo released seven albums from 1971 to 1976.
Solo Career
"We did exactly what we intended to do," said Kenny of the duo's eventual parting. "When we launched Loggins and Messina, I was always getting ready to make my solo album. Finally, in 1975, I started writing the music for Celebrate Me Home," (his first solo album). "The writing was so different from anything we'd done with Loggins and Messina. I knew it was time for me to head off on my own."
Celebrate Me Home propelled Kenny's successful career as a solo artist. During this same time, he also wrote the Grammy-nominated song "I Believe in Love" for Barbra Streisand and the movie, A Star is Born.
The hits kept coming. Kenny began collaborating with other songwriters including Michael McDonald, which resulted in the Grammy award-winning songs, "This is It" and "What a Fool Believes."
The 1980s earned Kenny a new title: King of the Movie Soundtrack and more recognition from the Grammys and Academy Awards. Among others, he wrote "I'm Alright" for Caddyshack, "Danger Zone" for Tom Cruise's movie Top Gun and the title track of Footloose, the Number One Billboard Single and the Grammy's Song of the Year. He also worked on several Disney movie soundtracks and wrote "For the First Time" for One Fine Day, starring George Clooney and Michelle Pfeiffer. On being known as King of the Movie Soundtrack, Kenny said, "I'll tell you why I was happy about it. Disco was coming in and destroying everyone's careers. I would have gone down in flames if it hadn't been for the movies!"
Kenny continued to record albums and also contributed to the 1985's landmark charity single, "We Are the World" with Michael Jackson. Charitable work and activism, including support for environmental and social causes, has long been a hallmark of Kenny's life. Al Gore called Kenny's song, "Conviction of the Heart" the "unofficial anthem of the environmental movement."
 Third Act
At age 50, after all the hits, the millions of records sold, the soundtracks, Kenny was dropped by his record label. He discussed being dropped in an interview with Tavis Smiley: "For me, it wasn't so much that I was dropped. If you think of it rationally, in the rock 'n roll world 50 is long past your invitation. But it would have been good to have somebody say, 'Kenny, I gotta talk to you.' But I heard from a secretary… 'Oh, by the way, they're dropping you from the label.' I didn't get any personal notes…no gold watch," he laughed. "The difficult part is what to do next. But the process of reinventing yourself…each one of us has got to go through that."
After a long run of solo albums, a Christmas album and two best-selling LPs for children, (Return to Pooh Corner and More Songs from Pooh Corner), Kenny and Jim Messina reunited for a tour in 2005 and again in 2009. It all began when they sang together at some charity benefits and the time together rekindled the old friendship. On being back together again after 30 years, Kenny said, "It felt good…It's inspiring to me to think that [the songs] still generate an emotional response from new audiences…The very first audience we played to, we walked out onto the stage and got a three-minute standing ovation before we even played a note! That was exhilarating." In 2009, the duo recorded an album together, All Join In, which also featured all of Kenny's children.
"My children have very much affected my writing. I have at least one song for each child," said the twice-divorced dad. His secret to songwriting is a personal connection. "I needed to write music that touched my heart, that had something to do with who I am and where I am in my life. And the deeper I go with that, the more likely it would touch other people."
Since 2010, Kenny has recorded and toured with his country trio, Blue Sky Riders, featuring Nashville singers-songwriters Gary Burr and Georgia Middleman. "When Gary and I sang together, we sounded like brothers," said Kenny. "The last time I experienced that kind of blend was with Jimmy Messina…" The group released its debut album, Finally Home, in 2013 and is working on their second, Why Not.
Kenny, who lives in the hills north of Santa Barbara and enjoys a close relationship with his family, said of working and touring, "It has to be for the fun of it now."
With 12 platinum albums, Grammy awards and numerous hits on the Billboard charts under his belt, Kenny is far from done. With more Blue Sky Riders tunes, touring, and several books in his pocket, he's still looking forward to what's next.
"I feel very lucky that this is the way I make my living, and not a lot of people can say that. I've been lucky that I love what I do and I get to keep doing it."
Kenny Loggins continues to perform across the country as a solo act and with Blue Sky Riders. He has received a Star on the Hollywood Walk of Fame, been incorporated into a video game and an animated TV series, appeared on "American Idol" and was the first performer to take the stage on ABC's new "Greatest Hits" series this summer. In 2004, the Washington State Congress declared the month of August to be "Kenny Loggins Appreciation Month." Kenny Loggins plans future concerts in the Northwest. For more information, visit www.kennyloggins.com. 
SIDEBAR
It's been 32 years since Footloose, the 1985 Oscar-nominated and Grammy Award-winning "Song of the Year," hit the airwaves and graced movie screens—making it one of Kenny's most recognizable hits. Now, the iconic pop anthem takes on a brand new life of its own as a children's book, Footloose, with new lyrics by Kenny Loggins and Dean Pitchford, illustrated by Tim Bowers (Moondance Press, to be released in October). In this version of the classic, Footloose features a zoo-full of animals—dressed in their dancing best—all ready to party by the light of the moon after the visitors leave and Mr. DJ Elephant pumps up the music! Also embedded in the book package is a new CD, including the new version of the song recorded by Kenny, plus a three-song medley of traditional songs.
Kenny is no novice to reaching out to the kids' market; he released his first children's album, Return to Pooh Corner, which remains the best-selling children's album of the last 20 years. In 2013, Kenny was the performer of the music for the critically-acclaimed book Frosty the Snowman.
On the subject of the new kids' book Footloose, says Kenny, "Now, as a grandfather of Phifer, and a dad who always sang with my kids, I'm totally psyched that Footloose has taken up a whole new persona with the new lyrics and characters."