Eat, Drink, and Be Healthy
December 18, 2022 at 3:28 p.m.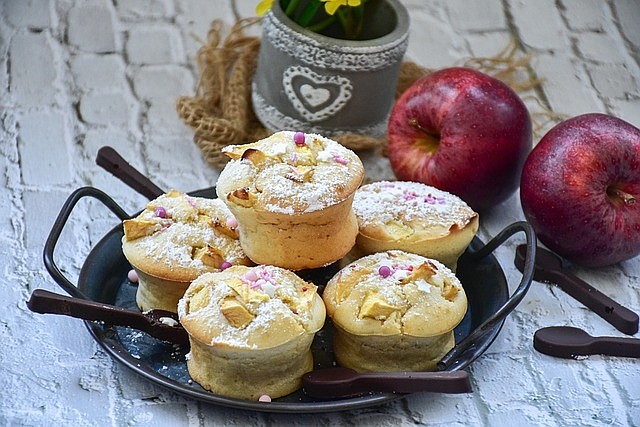 ---
...by Amanda Mellowspring, BS & Jennifer Lovejoy, PhD, Bastyr University
---
The holiday season not only means friends and family, but also food – and lots of it.
Holiday celebrations offer many sweet treats and seasonal specialties that make your mouth water. So, if you have diabetes or related health problems, how can you enjoy this season without overdoing it?
Here are some hints to enjoy the holidays and stay healthy.
• Be sure to maintain a regular eating schedule as you do throughout the year. This will keep your blood sugar levels in appropriate ranges. Never wait to eat due to a special event; always think of your health first. You will enjoy any special activity more if you feel well.
• When attending holiday functions where you know there will be food, eat a light snack or meal prior to the function. This way, you will be less hungry and less tempted by high sugar treats. Once you get there, look for healthful options and allow yourself small portions of favorite treats. Plan
ahead by working holiday specialties into your meal plan with a little guidance from your nutritionist.
• Alcohol may be part of your holiday festivities. If so, it is always best to drink in moderation. Alcohol adds extra calories quickly. Be aware that alcohol can lower your blood sugar, so consume alcohol with food. You can
still participate in the festivities by choosing some tasty alternatives such
as non-alcoholic sparkling cider or juice.
• Don't forget about your own contribution to your health. When attending a gathering, you can always be sure that there are healthful options if you bring them yourself. When deciding what you will serve, remember how delicious fresh fruits and vegetables are – or whip up a healthful whole grain recipe that you enjoy.
• Remember to keep your body moving throughout the holidays – actually, how can you sit still in the midst of gift shopping, family gatherings, celebrations, and little ones running around? Staying physically active helps to burn those extra holiday calories, reduce holiday stress, and regulate your blood sugar and blood pressure.
• If you have diabetes, always check your blood sugar as directed by your health care provider. Test more frequently during times when you are eating in ways that differ from your normal pattern so you know how
different food choices affect your body.
• Remember, if you overdo it during the holidays, don't let it get you down. Every day is a new day. Enjoy the opportunity to treat yourself once in a while knowing you can still maintain a healthy lifestyle.
• Speak with your nutritionist or other health care providers honestly
about your holiday plans. These providers are here to help you, and they may have more great ideas for you.
Living with health concerns doesn't have to be a struggle. Learning new ways to approach situations such as seasonal celebrations can help. You are in charge of your health and your decisions.
Give yourself the gift of health this holiday season – love yourself, because
others do. ❖
This column is contributed through Bastyr University, in Kenmore, an accredited institution, internationally recognized as a pioneer in the study of natural healing. It is the leading university for natural health sciences in the United States, encompassing a multidisciplinary curriculum and a world
renowned research institute. 
Cranberry Apple Walnut Muffins
… by Cynthia Lair 
2 cups whole wheat pastry flour
1 cup cornmeal
1 tablespoon baking powder
1 teaspoon sea salt
1 teaspoon cinnamon
1/4 teaspoon ground clove
1 teaspoon orange zest
2 cups applesauce
3/4 cup maple syrup
1/4 cup soymilk
1/3 cup cold-pressed canola oil
2 teaspoon vanilla
1 cup cranberries
2 apples, grated
1/2 cup chopped walnuts
Preheat oven to 375 degrees. Lightly oil muffin tins or line with paper muffin
cups. Put flour, cornmeal, baking powder, salt, cinnamon, cloves, and zest in a large mixing bowl, stir and set aside.
Place applesauce, syrup, soymilk, oil, and vanilla extract in blender; blend until smooth. Add cranberries and pulse for a few seconds, just long enough to break up cranberries.
Peel apples. Core and cut apples into thin pieces, about 1/2" by 1/4". Add wet ingredients to dry mixture, fold in apples and walnuts and mix together using a minimum of strokes. Fill muffin cups to the  top with batter. Bake 25-30 minutes.
Preparation time: 45 minutes
Makes 12 muffins.
This recipe is reprinted with permission from Bastyr University faculty member Cynthia Lair and her book "Feeding the Whole Family" (Moon Smile Press, www.feedingfamily.com)
---