New Affordable Senior Housing Community Opens in Seattle
August 15, 2022 at 8:41 p.m.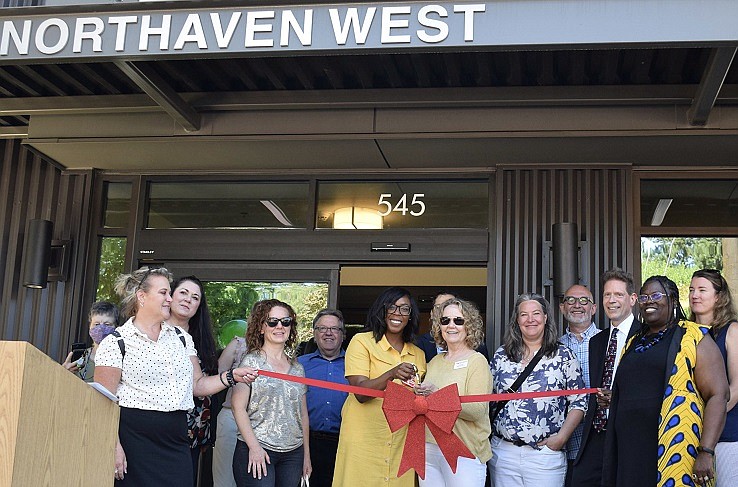 ---
On August 8, the grand opening celebration of the new community, Northaven West, was marked with a picnic and music by the West Seattle Band.

Construction of the 82-unit residence for low-income seniors was completed in March in partnership with Northaven Senior Living and HumanGood, which operates 99 affordable senior housing communities including properties in Washington, Oregon and California.

Community features and amenities include an array of recreational, social and learning activities; fitness classes; a library; on-site laundry and maintenance; and Wi-Fi access.

Northaven West is in the Northgate neighborhood, which has a walkability score of 91% with access to the Northgate Light Rail Station, shops and restaurants, multiple bus routes, the University of Washington Medical Center Northwest and city parks.
"More than 12% of Seattle residents are 65 years and older, so it's our mission to provide older adults with safe and affordable housing in the region," said Kendra Roberts of HumanGood. "Northaven West is another example of how affordable housing can transform a person's life. Providing housing that is safe and affordable, and beautiful, changes lives."
"The Northaven West project is what happens when a community non-profit, a local affordable housing developer, and a national housing provider come together to leverage their unique strengths for a greater good," said Brian Lloyd, vice president, Beacon Development. "Northaven, Beacon, and HumanGood have worked for years to expand this service-rich campus so more low-income seniors can have stable, affordable, and quality homes." 
Northaven West is located at 545 NE 112th Street in Seattle. For more information, visit Northaven West.