Covid News Updates
August 15, 2022 at 12:45 p.m.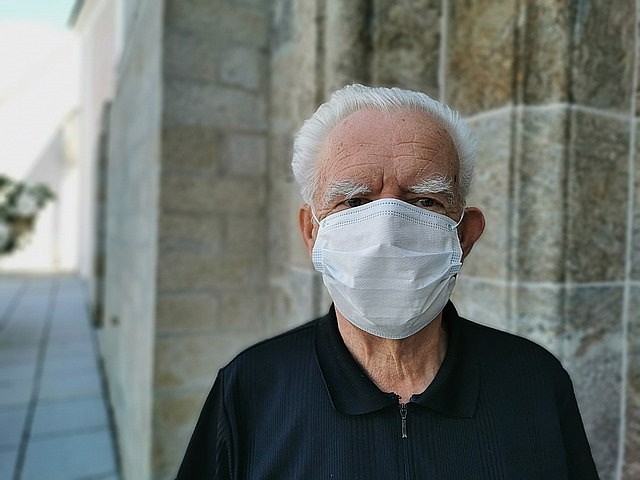 ---
---
NASAL SPRAY VACCINE FOR PREVENTING COVID-19 INFECTION
The widely available COVID-19 vaccinations currently are keeping the majority of the population free from serious illness, but they are not strong enough to stop the spread of the virus and its variants, according to new research by scientists at the University of Virginia.
"Our data suggest that an intranasal vaccine-boosting strategy will be critical to protect people against emerging variants of concern," said Jie Sun, a professor of medicine at the University of Virginia. Sun and colleagues' research fully documents for the first time the underperforming immune response in the airways of people with COVID-19 vaccinations compared to those with natural infection.
The leading vaccines in public use are called "mRNA vaccines" because they take inspiration from messenger ribonucleic acid, the delivery system that facilitates biological replication. But the mRNA in the vaccines is not derived from a live virus. Instead, the molecule is synthesized in a lab to resemble an invader, enough so that the body can recognize the real thing in the future. However, with these vaccines, "the message" now appears to be largely confined to the blood.
Bloodstreams get strongly ramped up by the vaccine, while the mucosal linings experience moderate or little neutralizing antibody response. "The omicron variant almost completely escaped neutralization by mucosal antibodies in individuals who received mRNA vaccines and in previously infected individuals," said Sun. "Our data showed that mRNA vaccination also did not induce sufficient tissue-residing cellular immunity in the airways, another arm of our immune system to prevent the entry of the virus into our bodies."
A nasally delivered vaccine originating from adenovirus, a relative in the family of cold viruses that expresses the spike protein found in COVID-19, has now been demonstrated  in animal models to produce robust neutralizing antibody responses in combination with mRNA vaccine shots. "The nasal vaccine provides a mucosal antigen boost to the pre-existing memory of T and B cells that  direct immune response, resulting in higher cellular and humoral immunity,"  said Sun.
TESTING FOR COVID-19 WITH SKIN SWABS
Skin swabs appear to be surprisingly effective at identifying COVID-19 infection, according to researchers at the University of Surrey in England. They used non-invasive swabs to collect sebum, which is an oily waxy substance produced by the body's sebaceous glands. The swab was tested in 83 hospitalized patients, some of whom were diagnosed with COVID-19. The team also collected blood and saliva samples for this comparative study.  
"COVID-19 has shown us that rapid testing is vital in monitoring and identifying new illnesses. In our research, we explored the relationships between different biofluids, and what changes in one part of the human body can tell us about the overall health of a patient," said Melanie Bailey, co-author of the study from the University of Surrey. "Our results show that, while blood is the most accurate way of testing for this virus, skin swabs are not too far behind. In fact, the skin swab results were surprisingly accurate." 
Protection against severe COVID-19 by two doses of Pfizer-BioNTech and AstraZeneca COVID-19 vaccines remained high up to six months after second doses. Reassuringly, a new study has found protection in older adults over 65 years and in older adults with many comorbid conditions.
Researchers from Bristol Medical School investigated how quickly vaccine effectiveness waned over time in adults without prior SARS-CoV-2 infection and who received two doses of BNT162b2 (Pfizer-BioNTech) or ChAdOx1 (AstraZeneca) COVID-19 vaccine compared with unvaccinated individuals. The study included more than 5 million adults.
Rates of COVID-19 hospital admission and COVID-19 death were substantially lower among vaccinated than unvaccinated adults up to six months after their second dose. Vaccine effectiveness against these events was found to be at least 80% for BNT162b2 and at least 75% for ChAdOx1.
Until now, there has been limited and conflicting evidence relating to the rate of waning following second dose of COVID-19 vaccines, whether it extends to severe COVID-19 and whether the rate differs according to age and clinical vulnerability. "Although we found that protection against severe COVID-19 provided by two doses of vaccine wanes over time, the very high initial protection means that, despite waning, protection remains high six months after the second dose. This finding was consistent across all adults, including older adults and those who are at risk of severe COVID-19," said study lead author Dr Elsie Horne, who is with Bristol Medical School.
A NOVEL WAY OF TRACKING NEW VARIANTS
Researchers are developing a 'biosensing platform' for COVID-19 that's fast, efficient, accurate and highly sensitive, which could help scientists stay on top of shifting virus variants. As the BA.5 omicron variant continues to spread, health experts are increasingly preparing for a future in which such COVID-19 variants emerge, surge and recede similar to seasonal flu. An important part of staying on top of these changes will be the ability to quickly monitor the virus at a population level, an effort that will require accurate and ultra-fast testing.
A new biosensor is fast, efficient, accurate and unprecedentedly sensitive. In terms of speed, the COVID-19 test can currently analyze samples from 96 individuals in under three hours. In terms of efficiency, the system requires only 10 microliters of blood. By comparison, a typical blood panel order by a primary care physician collects 10 milliliters of blood, more than 1,000 times more.
The sensor also works with other sample types, such as saliva. The sensor never reported a false negative and only reported a false positive in 1 out of 10 samples. For the purposes of public safety, the absence of false negatives is more important than false positives because a person with a false negative may unknowingly infect others, whereas a person with a false positive is not a danger.
The H1N1 strain of the flu is nearly 100 years old and the COVID-19 virus may be with us a long time. Looking ahead, scientists believe they will need to devise ways to measure thousands of people's infections or risks of infection quickly, easily and efficiently in order to stay one step ahead of the virus. 
John Schieszer is an award-winning national journalist and radio and podcast broadcaster of The Medical Minute. He can be reached at medicalminutes@gmail.com.