Not so hot on being too hot.
Hot Aging
Sharing Stories
August 7, 2022 at 3:47 p.m.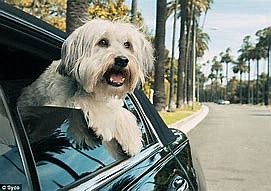 ---
---
 "HOT AGING"

When I was young, ninety-degree weather was a treat.
I slathered baby oil for slick summer tan head to feet.
A handy spray bottle of ice water to keep misty cool,
or dive in the deep end, splish-splash at the city pool.
Sunset showed winterized skin glow-in-the-dark red,
covers flung…body burned, sizzling like bacon in bed.
Blister, peel, shed—underneath it all—a sweet tan line.
Then, another dose of baby oil for "summertime fine."

A six-day heatwave over ninety degrees proves I'm aging.
Hot-hot-hot and sweat-sweat-sweat—climate changing.
A breezy fan, I'm like a pup on an open-windowed car ride.
Nightly drive-through dinners: milkshakes and food fried.
Recalling, "If you can't take the heat, get out of the kitchen."
Sweating in places I didn't know will sweat—a sad admission.
I have discovered it is true, "It's not the heat; it's the humidity."
But if the heat is above seventy-five, I get grouchy and fidgety.

April Ryan, a Seattle poet and writer who is not so hot on being too hot.

SHARING STORIES is a weekly column for and about the 50 plus crowd living in the Puget Sound region. Send your stories and photos to ariele@comcast.net. Tell local or personal stories; discuss concerns around aging and other issues; share solutions, good luck, and reasons to celebrate; poems are fine too. Pieces may be edited or excerpted. We reserve the right to select among pieces. Photos are always a plus and a one-sentence bio is requested (where you live, maybe age or career, retired status, etc.).
SHARING STORIES is featured on www.northwestprimetime.com, the website
for Northwest Prime Time, a monthly publication for baby boomers, seniors, retirees, and those contemplating retirement. For more information, call 206-824-8600 or visit www.northwestprimetime.com. To find other SHARING STORIES articles on this website type "sharing stories" in the search function above.