New Advice for Preventing Monkeypox in Adults 50 and Older
August 6, 2022 at 12:57 p.m.
---
---
Adults age 50 and older now are being called upon to keep track of the spread of monkeypox and to make sure their kids and grandkids know the facts. Monkeypox, a smallpox-related virus endemic to parts of Central and West Africa, has now emerged in 74 countries, with more than 5,000 confirmed cases in the U.S., according to the Centers for Disease Control and Prevention (CDC).
The growing numbers have prompted the World Health Organization (WHO) to declare monkeypox a global health emergency as it did for COVID-19 in 2020. "I would say older adults need to make sure they fully understand how it is transmitted and they make sure they discuss it with everyone in their family," said Dr. David Prelutsky, who is the medical director of Southampton Healthcare, St. Louis, Missouri.
The monkeypox virus is part of the same family of viruses as variola virus, the virus that causes smallpox (a virus that has been eradicated globally). Both monkeypox and smallpox fall into the category of "orthopoxviruses." Monkeypox is generally not fatal and typically resolves on its own without treatment.
The disease often starts with fever, chills, headache, fatigue, muscle aches, swollen lymph nodes, and raised pus-filled blisters that dot the skin. Monkeypox is transmitted through direct exposure to the rash, scabs, or bodily fluids, including respiratory droplets. It is also transmitted by close physical contact with items that touched the rash and are contaminated with virus, such as clothing and bedding.
Dr. Aaron E. Glatt, who is the Chief of Infectious Diseases at Icahn School of Medicine at Mount Sinai in Oceanside, New York, said adults age 50 and older are not believed to be at any elevated risk for monkeypox disease or its potential complications. "It all depends on what they do. If they don't engage with people who are at high risk and have lesions, then they are fine," said Dr. Glatt. "The likelihood of getting monkeypox is very low."
WHAT ABOUT GETTING TESTED?
Felicia Nutter, an assistant professor at Cummings School of Veterinary Medicine, said there is a great need for widespread testing and vaccination. Currently, there is no rapid test like the one available for COVID-19. Nutter, who is a monkeypox expert, has worked as a wildlife veterinarian in Rwanda, Uganda, and the Democratic Republic of Congo. She said if you think you have been exposed to monkeypox, it is important to inform your doctor and get tested and possibly vaccinated as soon as possible.
"A monkeypox vaccine given within four days of exposure has the best chance of preventing disease, but even up to two weeks after exposure it can reduce the severity of the symptoms," said Nutter. "It's also important to follow any instructions from healthcare providers about self-isolation and other methods to reduce the risk of spreading monkeypox."
It is not a sexually transmitted disease like chlamydia or herpes. It's transmitted by close physical contact, and sex is just one of many ways for close physical contact. "There has been some confusion around sexual transmission because the disease is primarily showing up in networks of men who have sex with men. There is appropriate concern about stigmatization and marginalization of people who are not getting appropriate care. It's shades of HIV and AIDS all over again," said Nutter. "The virus does not discriminate, and we shouldn't either."
Adults over 50 have lived through the AIDS pandemic and are well positioned to educate younger generations about appropriate, non-stigmatizing messaging. This is vital is to avoid driving the monkeypox disease outbreak underground, which would significantly increase the spread of the disease.
The U.S. Food and Drug Administration (FDA) has established a dedicated website to provide information about its ongoing regulatory activities related to monkeypox. FDA Commissioner Dr. Robert M. Califf said while we are still living with COVID-19, this emerging disease may leave people feeling concerned and uncertain. However, it's important to note that there is a specifically FDA-approved vaccine for the prevention of monkeypox disease and an FDA-cleared diagnostic test. "The FDA is using the full breadth of its authorities to make additional diagnostics and treatments available. We will continue to collaborate with our partners across all sectors to expand accessibility to countermeasures and bolster the tools in our arsenal as appropriate," said Dr. Califf.
HOW DO I KNOW IF I HAVE IT?
Since the first case of monkeypox in the U.S. was detected, the FDA has been working with commercial laboratories and manufacturers to make monkeypox tests more readily available. The FDA has cleared a non-variola orthopoxvirus test that can detect monkeypox by a swab from a monkeypox lesion. At this time, this is the only FDA-cleared test. The FDA is not aware of clinical data supporting the use of other sample types, such as blood or saliva, for monkeypox virus testing.
The FDA-cleared monkeypox test is being offered by the CDC and throughout many laboratories that include the CDC's public health Laboratory Response Network. In addition, federal public health authorities are working with industry to make the test available through five large commercial laboratories. In 2019, the FDA approved the JYNNEOS vaccine for the prevention of smallpox and monkeypox in adults 18 years of age and older determined to be at high risk of infection. JYNNEOS is the only vaccine approved for the prevention of monkeypox in the U.S.
There is no FDA-approved or authorized medicine to treat monkeypox disease. However, TPOXX (tecovirimat), an antiviral medication, is being made available through the CDC under an FDA authority called Expanded Access or "compassionate use." The FDA continues to work with the CDC to streamline their Expanded Access Program for more rapid and efficient distribution.
There are currently no human data demonstrating the efficacy of TPOXX for treating monkeypox, and there is still little known about the safety and side effect profile. Although the expanded access program is available, conducting randomized, controlled trials to assess TPOXX's safety and efficacy in humans with monkeypox infections are now beginning.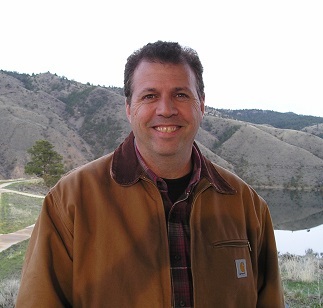 John Schieszer is an award-winning national journalist and radio and podcast broadcaster of The Medical Minute. He can be reached at medicalminutes@gmail.com.
---