Len Elliott
Puzzle Master
August 19, 2019 at 12:00 p.m.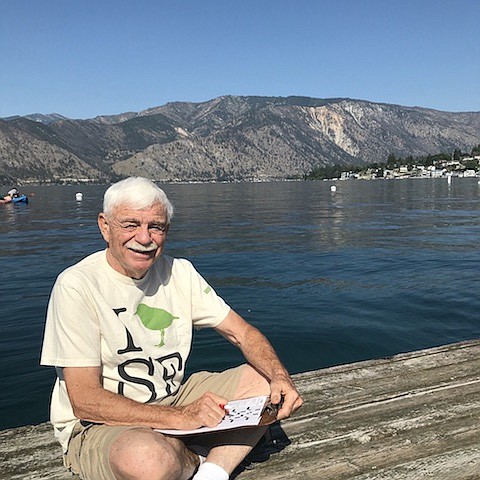 ---
...by Nicole Martinson
Len Elliott finds fun in puzzle making and leading his audience from a clever question to a theme of words in his crossword searches. Len is a puzzle champion, having participated in several national crossword competitions, most notably the American Crossword Puzzle Tournament (ACPT), which is run by Will Shortz, the crossword editor for the New York Times. Len has taken home a first-place trophy for his age division as well as several third-place trophies for both the ACPT and the Bay Area Crossword Tournaments. In addition to contributing puzzles to Northwest Prime Time since 2006, his puzzles have been published for the last 40 years in the New York Times, Los Angeles Times and Dell Crossword Puzzles. "I get my ideas all the time. I wake up in the middle of the night, I've got an idea, I have to write it down." He has also published Auburn-themed puzzles in the Auburn Reporter newspaper. Before retiring, Len worked in freelance business writing, environmental education and bank administration. He and his wife spend time together traveling and have been volunteering at the local Auburn Farmers Market since its beginning in 2009. In his spare time, he enjoys reading mystery and history books. He also enjoys writing poetry and bird watching from his home near Green River in Auburn. Len and his daughter, Lisa Ruth, published a book last year filled with haikus and illustrations based on bird observations.