Providence ElderPlace hosts Portraits of Providence ElderPlace exhibit
October 24, 2018 at 12:22 p.m.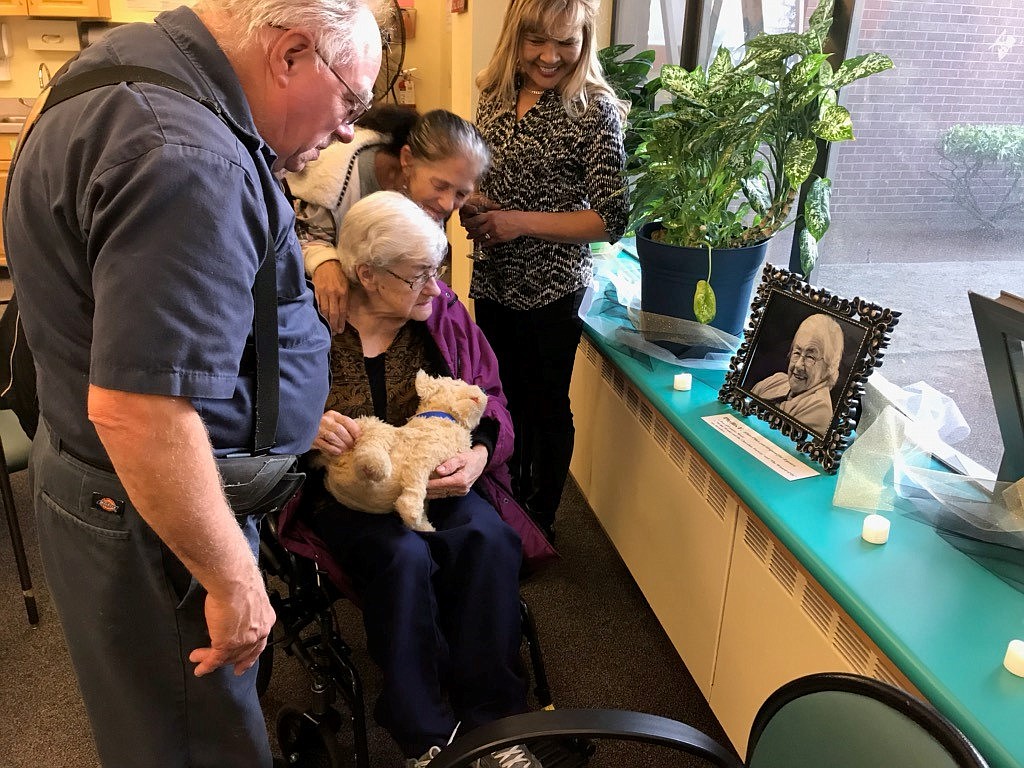 ---
---
Providence ElderPlace West Seattle on Oct. 18, 2018, debuted "Portraits of Providence ElderPlace," an exhibit of black and white photographs of its participants, caregivers and volunteers.
An open house for the community was held at Providence Mount St. Vincent, 4831 35th Ave. SW Seattle. The photos, by Terry Rogers, M.D., celebrate the beauty of aging, network with senior health care providers. Dr. Rogers is the former medical director of Providence ElderPlace.

Providence ElderPlace West Seattle is a stand-alone program housed at Providence Mount St. Vincent assisted living and skilled nursing home. It offers West and South Seattle residents an innovative program that provides medical care and social services to seniors who wish to continue to live in the community, thus avoiding or minimizing stays in hospitals and nursing homes.
Providence ElderPlace provides:
• Primary and specialty medical care
• Dental care
• Nursing care
• Occupational, physical and speech therapies
• Social workers
• Family and caregiver support
• In-home personal care services
• Prescriptions and over-the-counter medications
• Transportation services
• Planned day center activities
• Dementia day program
• Healthy meals
• Exercise classes
• Recreational programs, including art and music therapy
• Social activities
Eligible individuals must be age 55 and over, and in need of assistance determined by the Washington State Department of Social and Health Services.
Providence ElderPlace is an innovative program of healthcare and social services for older adults that is part of the Program of All-inclusive Care for the Elderly (PACE). This program keeps older adults as healthy as possible in the community by providing comprehensive healthcare and social services including: primary and specialty medical care, a day health program, social work services, rehabilitation, housing (if necessary) and more.
In addition to the West Seattle facility, Providence ElderPlace has three other stand-alone centers: Providence ElderPlace – Seattle, Providence ElderPlace – Kent and Providence ElderPlace - Redmond, in addition to two centers inside assisted living facilities. Participants attend the Providence ElderPlace centers on a regular basis and transportation is provided. The Providence ElderPlace team of health care and social service professionals and affiliates provide comprehensive integrated care to participants. For more information go to http://washington.providence.org/senior-care/elderplace.
---