November is National Family Caregiver Month
November 1, 2018 at 11:14 a.m.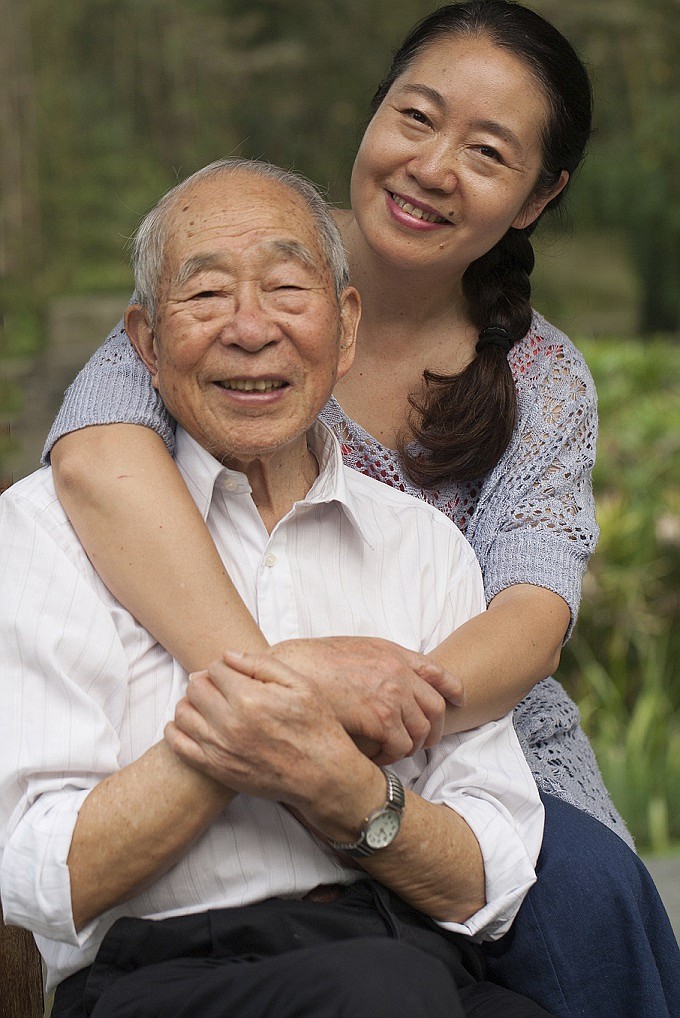 ---
---
This article is brought to you by the Department of Social & Health Service
We all find ourselves lending a hand to our loved ones from time-to-time; running an errand, helping with occasional housework or cooking a meal. These are things we do for each other. However, millions of family members, friends and neighbors across the United States find themselves doing even more when their loved ones are in need of additional care. From managing the household, planning groceries and meals, helping with medications, bathing and toileting, these humble heroes devote countless hours by providing consistent support. We call this being a caregiver.
This November is National Family Caregivers Month. This is a time to recognize and thank the individuals who do so much by being a family caregiver. In Washington state, there are over 350,000 family caregivers providing over 850,000 hours of care to loved ones each year. Not only do they provide 80 percent of all care provided to loved ones and friends, but they also save the State millions of dollars by doing so.
Chances are you or someone you know is a caregiver to a spouse, parent, relative, friend or neighbor. Being a caregiver looks different from household to household; the level of need, time and circumstance varies. However, what is true of all caregivers is that they have an immeasurable impact on the lives of those they take care of. And, though taking care of someone can be a rewarding experience, it can also be overwhelming and stressful at times.
If your loved one has trouble walking, their risk for falling can increase over time. If you are caring for someone with dementia, you might encounter difficult behaviors or unsafe situations as their disease progresses. And, while it can be tough to talk about, many people experience incontinence issues that require assistance and specialty products. As caregivers seek to provide the best level of comfort, social engagement and stability for their loved one, they are also learning how to navigate situations that can be unfamiliar and challenging.
Managing these situations can be difficult. The good news is you don't have to feel like a caregiver who is stressed or overwhelmed by events that seem out of your control. There are many resources for caregivers, from support groups and training opportunities, to helpful equipment and more formal programs. During National Family Caregiver Month we encourage all family caregivers to seek support and take care of themselves as they take care of others. Friendly experts are available to answer questions, share ideas, provide resources and listen to you.
If you are a caregiver or know someone who is, now is a great time to contact your local Area Agency on Aging/Community Living Connections Office to ask about available resources for family caregivers. The Department of Social and Health Services (DSHS) and your local Area Agency on Aging or Community Living Connections Offices have programs available all across Washington state that include a wide variety of services, supports and resources for caregivers.

Not sure if you need help or what type of services you might be interested in? Just talking with a local expert can provide you with resources and helpful ideas. You can call 1-855-567-0252 to be put in touch with your local office or visit www.waclc.org under the Connect section to find the nearest office.
As we recognize and honor the compassion, selflessness and commitment that family caregivers exemplify every day within our communities, this November and every November, we hope caregivers everywhere feel appreciated and supported. Truly, we hope you feel appreciated every day. Thank you for all you do.
Kat Kersten is Communications and Media Relations Manager, Washington State Aging and Long-Term Support Administration