Providence ElderPlace Redmond to celebrate first anniversary with celebration and open house
June 19, 2018 at 12:05 p.m.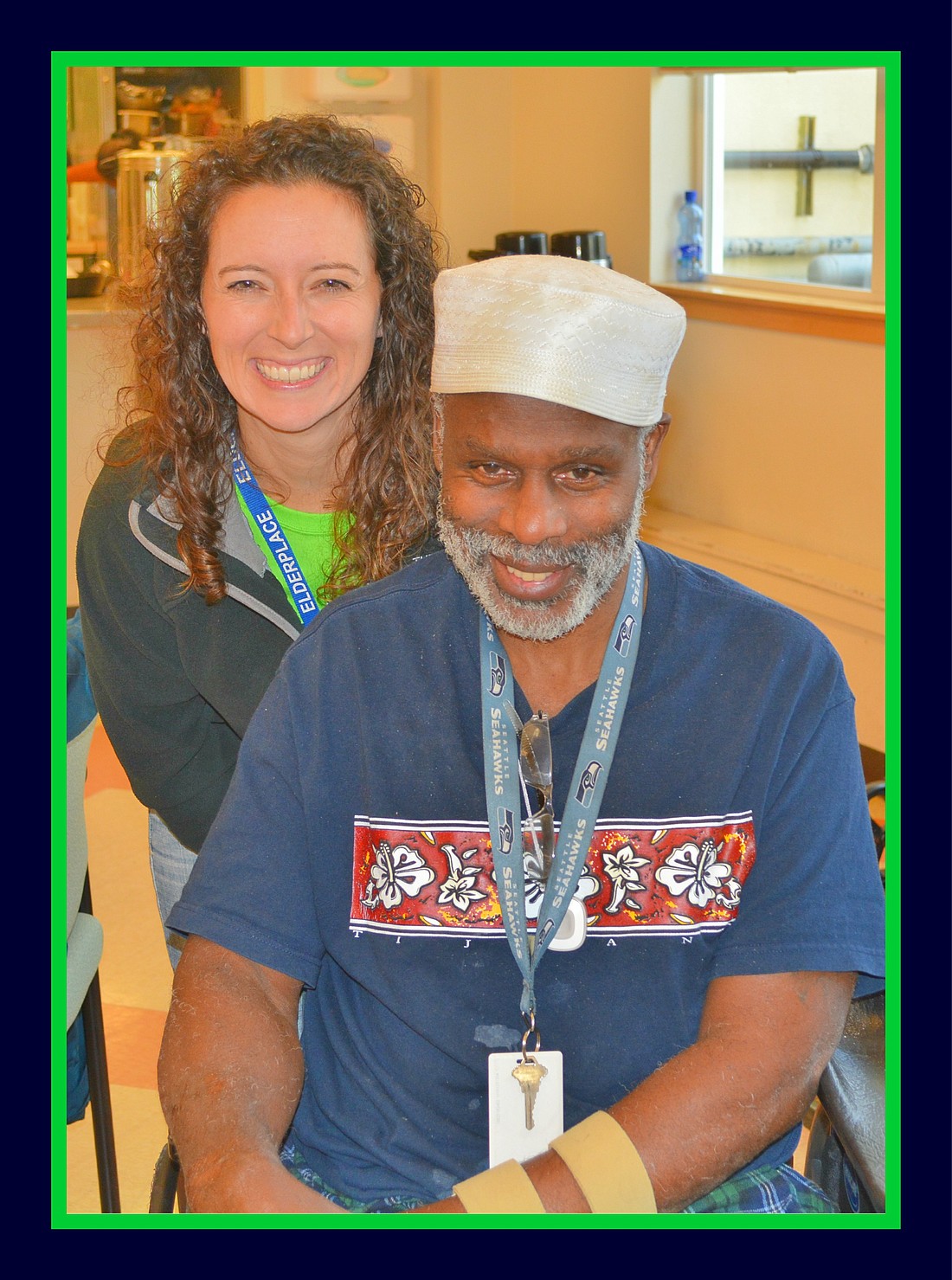 ---
---
Providence ElderPlace Redmond, offering its Program of All-inclusive Care for the Elderly (PACE), on July 11, 2018, will celebrate its one-year anniversary with an open house from 2 to 4 p.m.
Providence ElderPlace Redmond, located at 8632 160th Ave. NE, Suite 120, offers residents on the Eastside of Lake Washington an innovative program that provides medical care and social services to seniors who wish to continue to live in the community, thus avoiding or minimizing stays in hospitals and nursing homes. The new program opened on June 7, 2017, and is adjacent to Providence John Gabriel House, a 75-unit low-income housing faculty that Providence opened in April 2017.
Event parking is available on the 1st and 4th floors of the Redmond City Hall parking garage, across the street from Providence ElderPlace. Open house attendees should RSVP to Jill Leon at jill.leon@providence.org.
Providence ElderPlace Redmond is the fourth PACE center in King County, serving residents in Redmond, Bellevue, Issaquah, Bothell, Woodinville, Kirkland and Sammamish. Providence ElderPlace previously served the west and southern portions of King County with its centers in South Seattle, West Seattle and Kent.
"In the year since we've opened we've served dozens of adults who otherwise might have to be cared for in a nursing home," said Providence ElderPlace Operations Manager Mikki Burns. "We help seniors remain independent in their communities – even as their care needs change. I'm excited that we can continue to serve seniors on the Eastside."
Providence ElderPlace opened the Redmond center in response to a growing need by seniors who want to be able to see their doctor or their nurse, a dentist and other specialists, to get their medications, have lunch, and participate in activities with their peers all in one place. The new center houses a full medical clinic with a geriatrician, registered nurses, physical and occupational therapists. Participants may also enjoy social programs. Housing all of these medical and social services in one place allows participants to remain as independent as possible.
Providence ElderPlace Redmond provides:
• Primary and specialty medical care
• Dental care
• Nursing care
• Occupational, physical and speech therapies
• Social workers
• Family and caregiver support
• In-home personal care services
• Prescriptions and over-the-counter medications
• Transportation services
• Planned day center activities
• Dementia day program
• Healthy meals
• Exercise classes
• Recreational programs, including art and music therapy
• Social activities
Eligible individuals must be age 55 and over, and in need of assistance determined by the Washington State Department of Social and Health Services.
Anyone interested in learning more should contact Jenny Kentta at 206-320-5325 or jenny.kentta@providence.org.
Providence ElderPlace is an innovative program of healthcare and social services for older adults. This program keeps older adults as healthy as possible in the community by providing comprehensive healthcare and social services including: primary and specialty medical care, a day health program, social work services, rehabilitation, housing (if necessary) and more.
In addition to the Redmond facility, Providence ElderPlace has three other stand-alone centers: Providence ElderPlace – Seattle, Providence ElderPlace – West Seattle at Providence Mount St. Vincent, and Providence ElderPlace – Kent, in addition to two centers inside assisted living facilities. Participants attend the Providence ElderPlace centers on a regular basis and transportation is provided. The Providence ElderPlace team of health care and social service professionals and affiliates provide comprehensive integrated care to participants. For more information go to http://washington.providence.org/senior-care/elderplace.
---