Help Support Health with Vitamins and Minerals
October 2, 2014 at 12:00 p.m.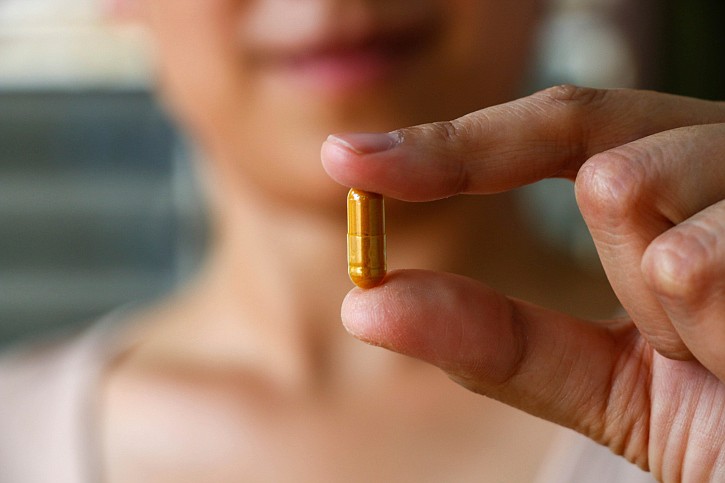 ---
---
(Family Features) Balancing the demands of a busy family and work life can make it extra tough to get the nutrition and exercise your body needs. Fortunately, even on the most chaotic days, there are steps you can take to make sure you're not short-changing yourself from proper physical and emotional health.
In addition to eating well-balanced meals, exercising and managing stress through meditation or other activities, you can fill gaps with vitamins and supplements.
"Quality vitamins and supplements can play an important role in a healthy daily routine," said James Brooks, Ph.D., vice president, science, technology and quality, Pharmavite. "Health conscious individuals can gain the most from their supplements by looking for high-quality products backed by science that both pharmacists and consumers can trust, such as Nature Made."
Many people choose a daily multivitamin to help close the gap between the nutrients they need and those provided by their regular diet. However, some people need more than just a single combination formula.
Before talking with your doctor about which vitamins and supplements are right for you, arm yourself with this information from the experts at Nature Made, the #1 pharmacist recommended brand of vitamins and supplements in eight categories*, according to a recent survey by U.S. News & World Report and Pharmacy Times, including the following:
CoQ10 – Coenzyme Q10 helps support heart function and cellular energy production.†
Diabetic Multivitamins – A high potency supplement, diabetic multivitamins provide essential vitamins and minerals for nutritional support of the body.†
Flaxseed Oil – For people who avoid fish in their diet, flaxseed oil is a plant-based source of essential fatty acids, including the Omega-3 alpha linolenic acid (ALA), which helps support a healthy heart.†
Garlic Supplements – Garlic supplements may help maintain normal blood cholesterol levels already within the normal range.†
Herbal Supplements – Herbal supplements help support a range of healthy body functions and general well-being.
Letter Vitamins (A, B, C, D and E) – Each of the letter vitamins performs unique and important functions contributing to overall health. Vitamin A contributes to healthy eye function; Vitamin B helps support cellular energy production; Vitamin C functions as an antioxidant, helping to protect against damaging free-radicals, and helps support the immune system; Vitamin D supports teeth, bone, muscle and immune health; and Vitamin E, another well-known antioxidant, helps maintain a healthy heart.†
Omega-3/Fish Oil – Omega-3 fatty acids, EPA & DHA, which are found in fish oil, help support a healthy heart.†
For additional information about vitamins and supplements that can help support your healthy lifestyle, visit www.naturemade.com.
*Based on US News & World Report - Pharmacy Times Survey, Nature Made is the #1 Pharmacist Recommended Brand in Eight Segments - Letter Vitamins, Omega-3/Fish Oil, Coenzyme Q10, Flax Seed Oil, Herbal Supplements, Cholesterol Management-Natural, Garlic and Diabetic Multivitamins
These statements have not been evaluated by the Food and Drug Administration. These products are not intended to diagnose, treat, cure or prevent disease.
---
---
Raft Horseshoe Bend for an up close and personal experience with this iconic landmark
Draw a circle around Page, AZ and you'll find numerous natural wonders. Among them is Horseshoe Bend, undoubtedly one of the most spectacular landscapes in the state. This near-perfect circular canyon, which is located in Glen Canyon National Recreation Area, was carved into the earth by the Colorado River and is a result of erosion. It was formed by water following its natural path of least resistance, however, in this case, the route was not a straight line, but rather a substantial 270 degree curve.
---
Remembering Bob Harmon
There are some people you first meet for an interview you just know you're in for a memorable treat. Bob Harmon was one of those people.
---
STAND UP FOR YOU
Medical Elder Abuse
"His curt response was, 'Well, that's how it's going to be.'"
---
KILLER BEES?
TERROR AT THE LAKE
"They'd still be swarming around us."
---
Boomerish!
"Writing Boomerish has been great fun"
---