Tending Your Relationship As You Tend to Aging Parents
Magic at Midlife: Your Relationship Roadmap for Romance After 40
January 13, 2014 at 6:00 a.m.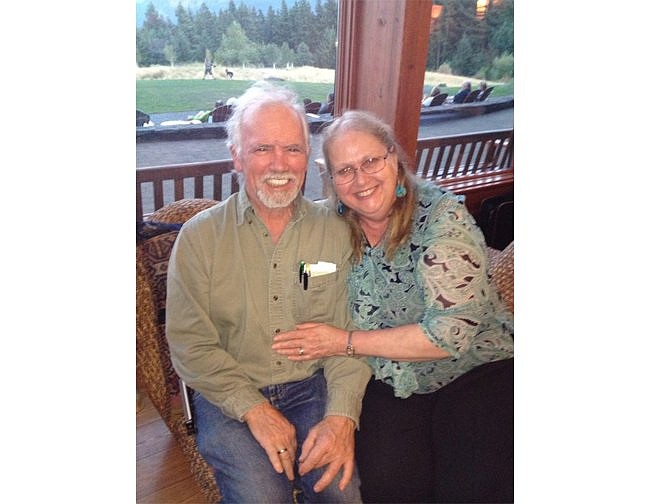 ---
...by Jennifer Y. Levy-Peck, PhD and Charles Peck
---
It's your second anniversary, and just as you and your sweetie are about to walk out the door for a romantic dinner date, the phone rings. Your mother's neighbor tells you that your mother has taken a fall and is on the way to the hospital. The doctor tells you your mother will be okay, but she is getting too frail to live on her own. It's only been six months since you and your partner moved in together, and now you are facing a decision about whether or not to include your mother in your household.
This scenario is not uncommon. According to the National Alliance for Caregiving, 65.7 million Americans (29% of the population) provide care for someone who is ill, disabled, or aged. As we get older, if our parents are still living, we will probably need to help care for them in some way. This can cause significant stress in relationships, particularly newer partnerships that have begun in midlife.
There is a wide range of caregiving responsibilities, from an occasional respite visit to take care of Dad in another state while your sister goes out of town, to caring for a bedridden parent in your home. Caregiving may include helping with financial obligations, preparing meals, or assisting with daily activities such as bathing and dressing.
Some partners are a tremendous source of help and support to caregivers – in fact, some spouses even take over the primary responsibility for an in-law's care. Others may be resentful or even jealous of the need for you to attend to your parent. Even the best-natured partner may find it hard to share your time and attention with an ailing parent, particularly if the need for caregiving is long-term or your parent comes to live with you.
When young couples get together, if they are smart, they discuss whether or not they want to have children and how they anticipate handling the responsibilities of a family. Older couples with living parents really need to have the same type of conversation. Topics to discuss as you plan your life together include:
• What are your current caregiving responsibilities, if any?
• What is your vision for your level of involvement in caregiving in the future, as your parent's needs change?
• What do you expect of your partner?
• How do each of you feel about having a parent living in the home with you?
• What level of financial responsibility do you have for your parent, and how might that affect your life with your partner?
• What resources can you access to help with caregiving responsibilities, if necessary?
Caregiving can strain and even fracture a relationship. Clear communication about your needs and expectations, consideration for your partner, and a commitment to find time for each other are crucial elements in keeping your relationship strong while taking good care of Mom or Dad.
Resources
National Alliance for Caregiving - Caregiver Resources
Previous Magic at Midlife Columns
Learning from Your Relationship History
When Extrovert Meets Introvert