Finding Your Special Someone
Magic at Midlife: Your Relationship Roadmap for Romance After 40
January 6, 2014 at 6:50 p.m.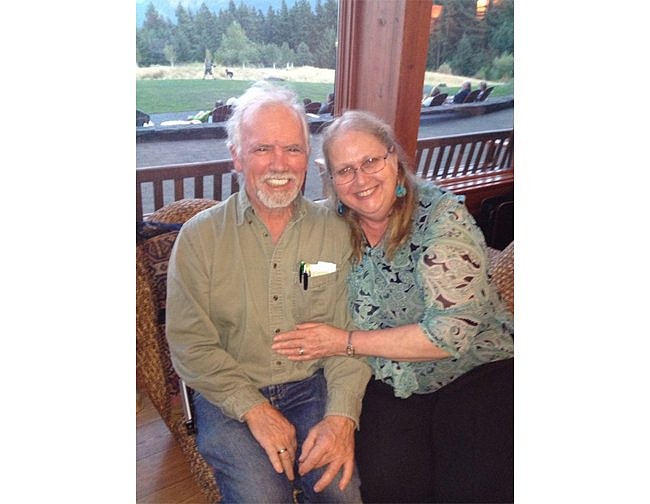 ---
...by Jennifer Y. Levy-Peck, PhD and Charles Peck
---
It can be daunting to venture out into the "mature" dating world. How can you find a partner? Where should you begin?
Be firm – Be clear with yourself about your bottom-line issues, and then hold fast. Don't compromise on something essential just to avoid being alone. Know the "red flags" for destructive relationships and run, don't walk, to the nearest exit if those flags are flying.
Be flexible – Beyond the essentials, be open-minded about how you might find a partner and what that person may look like. You can be creative in your search, and if you are open about the nonessentials, you may have some wonderful surprises. Perhaps you thought online dating was just for losers, but now it is one of the most popular ways to find a mate (that's how we met each other, and how several people who took our relationship survey met their partners). Maybe you have a mental image of your ideal partner that doesn't take into account how attractive the right person can become to you, no matter what their physical appearance.
Be friendly - A smile will draw people to you, or at the very least, it will make you feel better! You might meet a potential partner where you least expect to, such as the dentist's office or the driver's license bureau, if you are willing to smile and make friendly conversation. Also remember that people who are not potential partners have a social network that might include just the right person for you – so be nice to everyone!
Be fun-loving – It's amazing how attractive people who are enjoying themselves can be. Seek out activities that you really enjoy, and you are likely to find someone who shares your interests and tastes. There is an online group, a club, or a meeting place for just about every interest under the sun. Take some time to consider what is truly fun for you.
Be flirty - If your flirting skills are rusty, get back in practice. Be brave enough to approach someone who interests you. Remember, you can start with friendship and see where things develop from there. Some people who responded to our relationship survey said they had reconnected with old friends and romance had blossomed. (The survey is still open – see the end of this column.)
Be fascinated - Have you always wanted to take up skydiving or salsa dancing? Now's the time to step out and try new things. Volunteer at a local agency, attend a professional conference (even if you are retired), or take a class. You'll meet people this way, and they are likely to be interesting to you. It's also less awkward to get to know someone if you both focused on a task or an activity.
Be frank - At this point in life, you should have a pretty good idea of who you are and what you want. Don't waste time by being anything less than authentic. Be honest and clear in your communication as you get to know a potential partner, and you will be more likely to find someone who thinks you are truly special.
Northwest psychologist and author Jennifer Y. Levy-Peck, PhD, and her husband Charles Peck are writing a book for baby boomers, seniors, and those over age 40 looking to create and maintain a romantic relationship that is wonderfully thrilling at any age. Their column, Magic at Midlife, appears regularly in www.northwestprimetime.com. You can participate in the creation of their book (and enter to win a $100 Amazon gift card) by sharing your experiences in a survey: www.surveymonkey.com/s/MidlifeRelationships. Northwest Prime Time is a monthly publication for retirees and those contemplating retirement. It can be found in the greater Seattle area and other Puget Sound locations. For more information, call 206-824-8600 or visit www.northwestprimetime.com. Copyright 2013 by Jennifer Y. Levy-Peck and Charles Peck
Previous Magic at Midlife Columns:
Learning from Your Relationship History
When Extrovert Meets Introvert
What Do You Want in the Long Run?
Creating Holidays for Changing Families
---