Help your elderly parents retire from driving when it's time
September 19, 2012 at 9:37 a.m.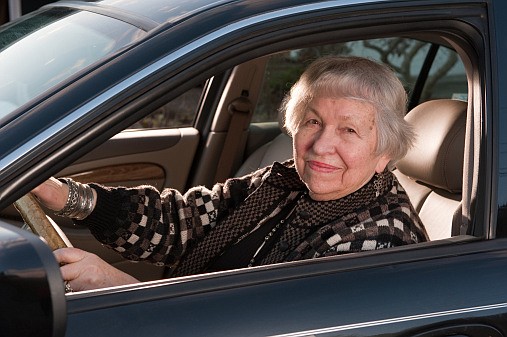 ---
One issue that eventually comes to all households with an older driver is when to retire from driving. According to the National Highway Traffic Safety Administration data on the elderly and driving statistics, drivers over age 80 are most likely to be involved in fatal crashes. You can help your elderly parents retire from driving when it's time and make the tough transition for them a bit easier if you begin prior to any occurrences of accidents or physical impairments.
Driving is an important privilege, but not a right. For the older driver, it can be an essential part of living that they will be very reluctant to give up because driving represents independence. Most people do not have easy access to public transportation to replace their personal vehicle; they need to drive to the store, their doctors and to visit friends or family.
Open the Discussion
When you need to discuss this issue, start early on, and focus on the positives of driving responsibly. If your aging parent is beginning to have vision or mobility problems, it is time to discuss their driving ability. There are several tactics you can try when discussing this sensitive issue.
Accompany your parent to see how well they are able to drive. Watch for sudden stops, errors, missed turns and general slowing of response times.
Find out if they are taking any medications that might interfere with thought processes or reaction times.
Ask when they last had a vision check-up and assessment.
Driver license renewal time is an ideal time to talk about this subject; go with them to reassure yourself they did pass all tests.
Emphasize that your concern with other drivers who might endanger your elderly parent.
Offer alternatives to driving; you can usher them around town or to the store.
It could mean trouble if they complain about other drivers being rude or yelling at them.
Suggest some limitations, like avoiding freeways, driving only in daylight hours, or to local destinations.
If all else fails, you still have options. Try an intervention, obtain assistance from your local Department of Motor Vehicles, or take away their car keys and/or the vehicle. When there are no easy options, you must take the difficult path. Saving lives is the goal; lives of your loved ones and others.
Content Provided by Spot55.com
---