K-Y or meds? Treatment options for vaginal dryness
May 9, 2012 at 6:00 a.m.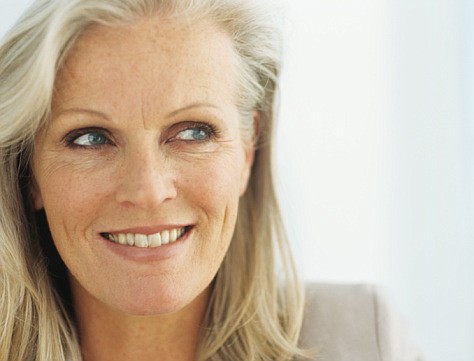 ---
As women age, they may begin to notice an increase in vaginal dryness, a common problem related to reduced levels of estrogen during and after menopause. The problem is caused when lower estrogen levels cause vaginal walls to thin and become inflamed. Vaginal dryness treatment is the solution and can quickly provide vaginal dryness relief.
Symptoms include stinging or itching near the opening of the vagina and in the lower third area of the vagina. This dryness can make intercourse less comfortable because there is an insufficient amount of natural lubrication on the walls of the vagina. The lubrication is caused during sexual arousal as blood increases in the pelvic organs, causing a clear lubricating fluid to seep from blood vessel walls into the vagina. Without proper lubrication, intercourse can be uncomfortable. The problem is notable during menopause or at times when a woman is breast-feeding or at the time of childbirth.
Additional symptoms that may cause a woman to seek vaginal dryness treatment include any light bleeding during sex, soreness or urinary urgency and frequency. This is a common problem, and at any age, women should feel comfortable discussing this problem with their doctor when they seek vaginal dryness relief solutions.
Your doctor may prescribe medications to help alleviate tissue dryness. Many women seek vaginal dryness relief from an over-the-counter aid called K-Y Brand lubricant. This product has been used by women since 1917 for personal intimacy enhancement and dryness relief. It is found in the pharmacy departments of many well-known drug and general stores.
Two additional problems might also be the source of insufficient vaginal lubrication. An autoimmune disease called Sjogren's syndrome may lead to vaginal dryness and dryness of the eyes and mouth. Douching may become a cause of dryness as it can upset the normal body processes of cleansing and its chemical balance. If the vagina becomes inflamed from douching, it will feel dry or irritated.
The normal decrease in estrogen levels that occurs with age is a main cause of vaginal dryness. Other problems can also cause this problem to occur in younger women, including smoking, hysterectomy, cancer treatment, medications, allergies, anti-depressants, and some anti-estrogen medications. If you have any concerns about painful intercourse due to vaginal dryness or any other vaginal symptoms, please consult your primary physician for professional advice and guidance.
Content Provided by Spot55.com
---
---
Raft Horseshoe Bend for an up close and personal experience with this iconic landmark
Draw a circle around Page, AZ and you'll find numerous natural wonders. Among them is Horseshoe Bend, undoubtedly one of the most spectacular landscapes in the state. This near-perfect circular canyon, which is located in Glen Canyon National Recreation Area, was carved into the earth by the Colorado River and is a result of erosion. It was formed by water following its natural path of least resistance, however, in this case, the route was not a straight line, but rather a substantial 270 degree curve.
---
Remembering Bob Harmon
There are some people you first meet for an interview you just know you're in for a memorable treat. Bob Harmon was one of those people.
---
STAND UP FOR YOU
Medical Elder Abuse
"His curt response was, 'Well, that's how it's going to be.'"
---
KILLER BEES?
TERROR AT THE LAKE
"They'd still be swarming around us."
---
Boomerish!
"Writing Boomerish has been great fun"
---