Top 5 cheap vacation destinations in the U.S.
June 27, 2012 at 8:21 a.m.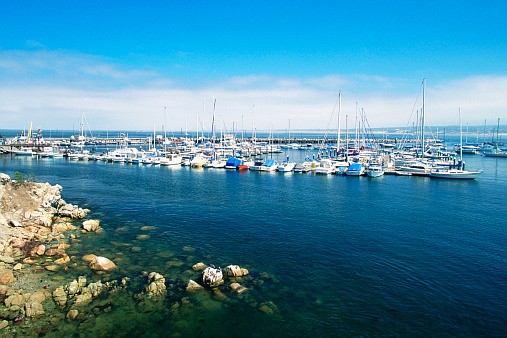 ---
Everyone loves a wonderful vacation, but we don't all have the extra spending money to fly to Tahiti and stay at a world-class resort for a week. Fortunately, there are plenty of places right here in the good old U.S. of A. that you can get to by car (still the cheapest way to travel, especially when you factor in airfare and car rental costs). Better yet, there are many destinations in the United States that won't cost you an arm and a leg when you get there. Need to come up with a list of destinations that'll deliver cheap vacations? Look no further than our list of the top 5 best places to go for a cheap vacation.
Washington, DC -- Just about everything in D.C. offers free admission, with the notable exception of any hotels you'll be staying in. Of course, you can always save money by booking a room close enough to be within easy driving distance of D.C. without paying the substantially higher nightly rates you'll find down the street from the Capital. Apart from that, the only thing you'll have to pay for is food. Admission to every fascinating site -- from the Smithsonian to the presidential memorials to the National Zoo -- are absolutely free and should keep you busy for days.
Las Vegas, NV -- You're probably wondering how the gambling capital of the world could possibly make it onto a top 5 list of cheap vacations. If so, you may be missing the point. There's far more to do in Vegas than gamble, and if you can keep yourself from blowing your nest-egg playing craps or gambling yourself into the poor house one dollar at a time, you'll find plenty to do here that's low cost. For one, the rooms are incredibly cheap and entry to the most elegant and luxurious hotels where you can wander around and gape in amazement will cost you nothing.
New Orleans, LA -- Taking a trip down south and into the French Quarter of New Orleans is like sidestepping into a Disneyland for adults. Here you'll find plenty of opportunities to hear free music and take in the overabundance of beautiful architecture. This is also not a bad place to go if you're an avid people watcher, as there are plenty of unique folks in this little nook of the world.
San Francisco, CA -- With more than 200 parks and some truly unique and low cost attractions, trolling the streets of San Francisco can prove to be one of the most entertaining experiences you've had in a long time. Be sure to swing by Golden Gate Park to take a look at the breathtaking view, and pay a visit to Alcatraz Island. The latter isn't free, but it's not terribly expensive for the quality of experience you get.
Monterey, CA -- If you're going to be taking a trip to the west coast, you may as well duck a little further south and check out all that you can see in Monterey. The city that pays great tribute to John Steinbeck offers a lot by way of free sights, including Cannery Row itself. And of course, there's the innumerable boutique shops and restaurants. Not into that? Just stroll over to the beach and enjoy one of the most beautiful views on the entire west coast.
Content Provided by Spot55.com
---