Discovering Austin: The live music capital of the world
July 25, 2012 at 8:37 a.m.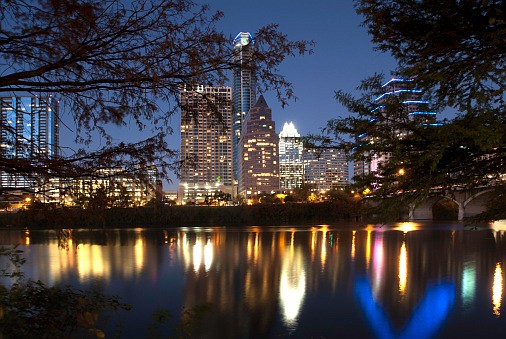 ---
If you are a music lover, nature lover, or sports lover, Austin, Texas may be the perfect getaway for you. If you are not familiar, with this quirky little Texas town, you should take some time to get to know all about Austin, Texas and the fun things to do in Austin. Known as the "Live Music Capital of the World" and home to music legends Stevie Ray Vaughn, The Dixie Chicks, and Janis Joplin, Austin offers sizzling nightlife, a variety of live music, and a warm and friendly welcome that will make you glad you came and sorry you have to leave.
There are so many fun things to do in Austin. It is a city full of culture, and locals welcome their visitors with a great big 'ol "howdy y'all" attitude and friendly smile. Music plays a major role here and Austin actually has more live music venues than any other city in the U.S. Taking in a live performance at a bar on 6th Street or attending one of the many music festivals is a great chance to see local and national talent.
Read top 10 annual art and music festivals in the United States
The weather in Austin is typically sunny and warm, so there are lots of great outdoor activities to take advantage of. In fact, the best way to see this beautiful city is to walk or bike to your destination to explore Austin's beautiful and eccentric city limits. Known to have a relaxed, yet quirky vibe, Austinites take pride in being known for their eccentricity and stand by their city's motto of, "Keep Austin Weird."
In addition, sports fans will be happy to know that Austin is home to the University of Texas-Austin and attending a Longhorns game is a memorable event. There is nothing like the excitement of a stadium full of rowdy Texans rooting for their favorite football team to get the energy flowing! Also take time to see the Blanton Museum of Art, Renaissance Market, and Zilker Park during your stay.
No matter what your idea of fun is Austin has something everyone will enjoy. You will have fond memories of the great time you had and all of the fun things to do in Austin!
Content Provided by Spot55.com
View and download this publication.
---
GOOD PLANNING
My People
"...we all need our "people."
---
A DREAM
Savoring Joy
"Weird, I thought, but cool!"
---
A LONG TIME AGO
Christmases in the Past
"the Christmas tree had small candles"
---
Handmade traditions prevail on Murano and Burano
A trip to Venice is often on many travelers' bucket lists. With its picturesque canals, narrow streets and numerous historic sights, this renowned destination is a magnet for tourists, who flock there en masse. Some keep to the main areas, never venturing off the beaten path during their stay. Others wander into the more quiet and less frequented spots, delighted to find quaint and peaceful scenes to enjoy sans the crowds. And then there are those who opt to explore the islands nearby, like Murano and Burano. Murano is well known for its exquisite blown glass; whereas handcrafted lacemaking is Burano's claim to fame. That and its colorful houses, which make it a photographer's dream.
---
Green Lake Pathways of Light
Green Lake Pathway of Lights
---