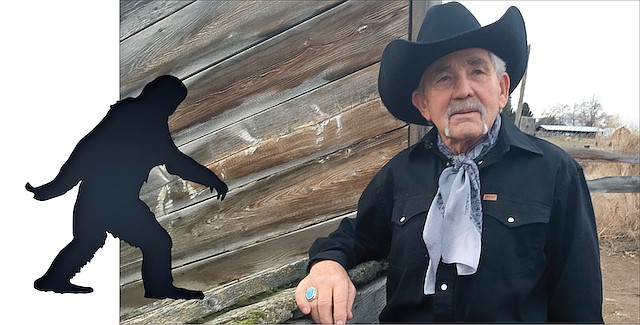 In 1967, Bob Gimlin of Yakima accompanied his friend Roger Patterson on a mission to track Bigfoot. The result is the world-famous footage of a hairy creature seen looking over its shoulder. It was looking at the no-nonsense cowboy, Bob. Photo courtesy KNKX.org
Stories this photo appears in:

How the legendary creature ruined this Washingtonian's life, then gave him a fresh start
If you close your eyes and picture Sasquatch, there's a good chance you'll conjure up a very specific image: a big, hairy humanoid, mid-stride, arms swinging, head turned to glance back over its right shoulder. In that iconic picture, the thing Bigfoot was turning back to look at was Bob Gimlin.