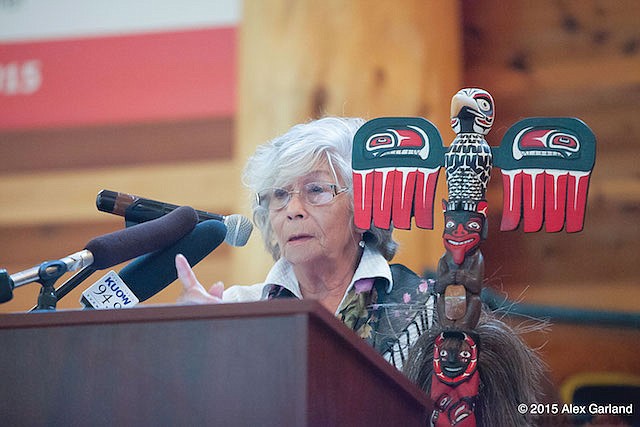 Cecil Hansen, Chairwoman for the Duwamish Tribe, was instrumental in creating the Duwamish Longhouse and Cultural Center. Photo courtesy alexgarlandphotography.com
Stories this photo appears in:

Join the Duwamish Tribe at a Gala Brunch and Native Art Auction on October 11
You are invited to the Gala to celebrate the opening of the Longhouse. Held October 11th at Miner's Landing at Pier 57 from noon to 3pm, the event will feature brunch and art auction.