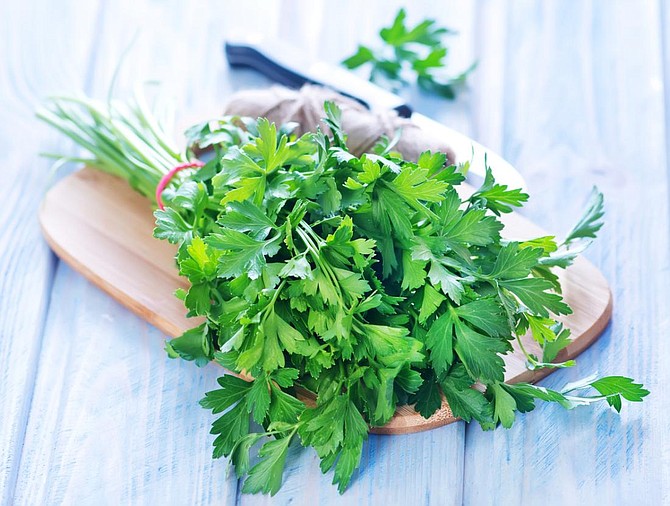 Fresh herbs, such as parsley and cilantro, add an amazing freshness to homemade meals.
Stories this photo appears in:

Cut off the bottom half-inch of the parsley stems, remove the wire holding the bunch together and put the bouquet in a cup of water on your kitchen counter. Every time you cook, add parsley to whatever you are making, and use a lot of it.