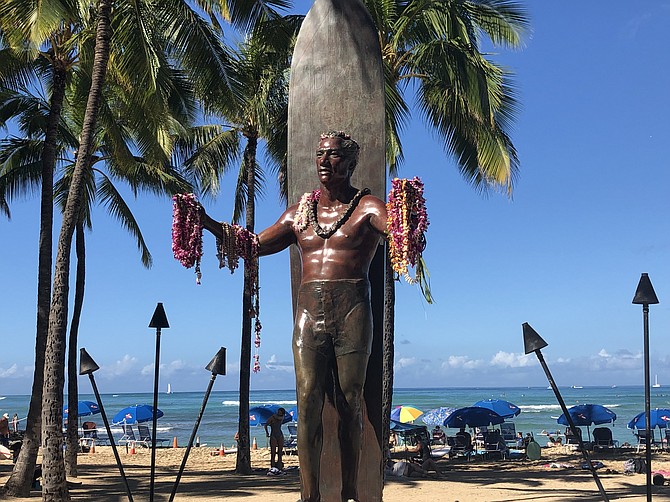 The statue of famed surfer Duke Kahanamoku has a prominent place along Waikiki Beach.
Photo by Debbie Stone
Stories this photo appears in:

Travels with Deb
Soaring high above Oʻahu, from my comfy perch in a Blue Hawaiian helicopter, I marveled at the diversity of the island. From craggy cliffs and mountains to dramatic coastlines, verdant valleys and lush rainforests, this special slice of paradise has it all.