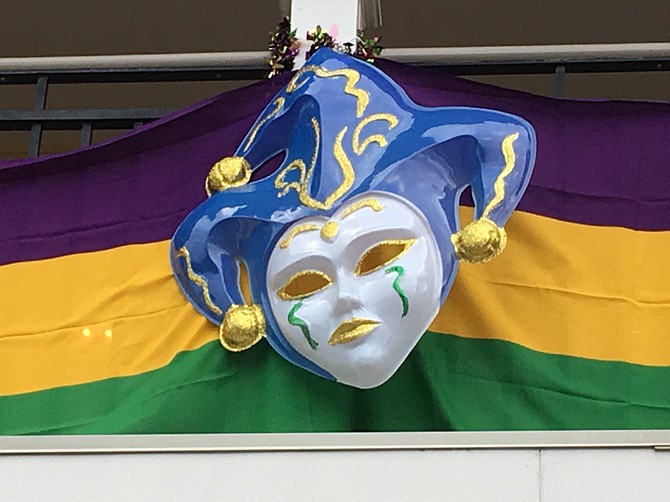 Mobile has bragging rights when it comes to being the oldest annual Carnival festival in the U.S.
Photo by Deborah Stone
Stories this photo appears in:

Travels with Deb
One minute I was a very sane, controlled woman watching a parade. Then, before I knew it, I had joined the masses of men, women and children jumping up and down screaming for beads. Yes, beads! And oh, did I want them.