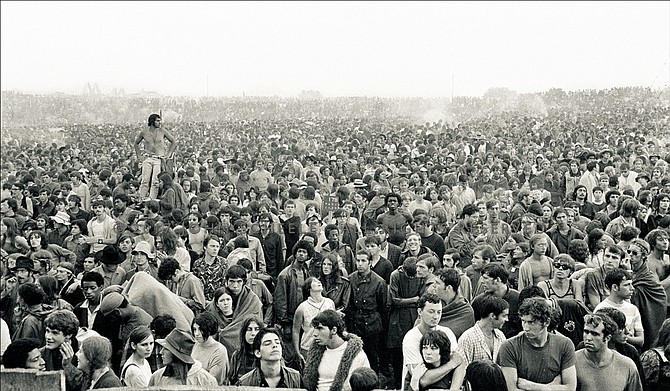 "Taking just this one, single photograph burned the moment into my senses forever. That's the kind of experience I want to share with an audience – so they feel like they're present on that stage, too," said John Scheele about taking this photo of the crowd from the stage at the Woodstock Festival in 1969. John is currently working on an immersive virtual reality film as part of Woodstock's 50th anniversary celebration. © 2017 John Scheele, all rights reserved.
Stories this photo appears in:

"It was an amazing experience," recalls part-time Northwesterner John Scheele of his time at Woodstock in August of 1969.