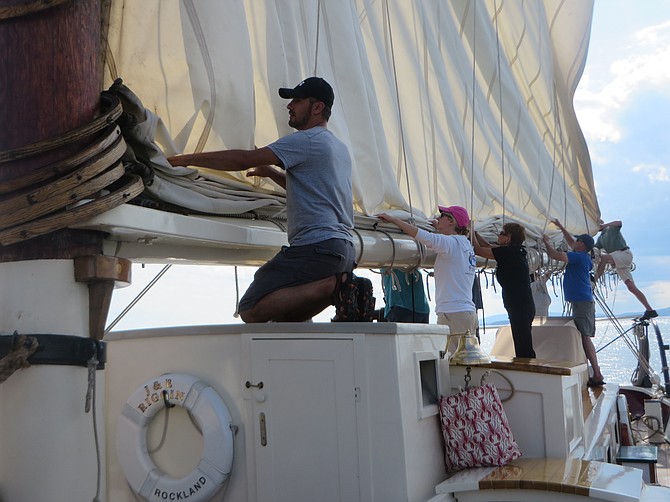 Passengers are encouraged to help the crew with the many tasks onboard the boat.
Photo by Deborah Stone
Stories this photo appears in:

Travels with Deb
"Ready on the peak? Peak's ready! Ready on the throat? Throat's ready! Heave away!" With those words, I found myself pulling a thick rope in tug of war style as if my life depended on it.