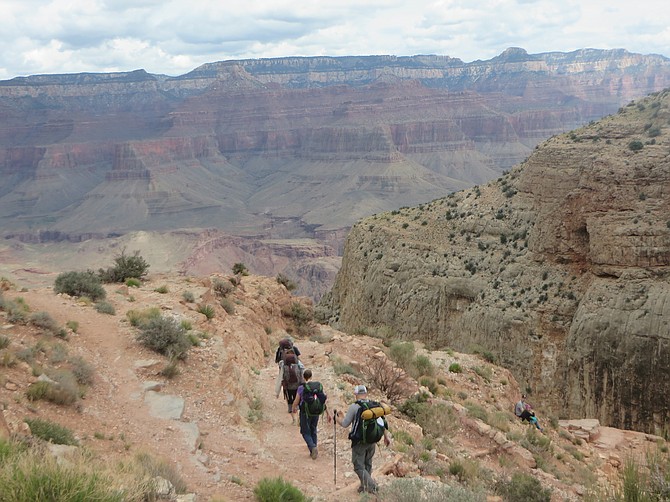 Each step you descend takes you back in time 30,000 years.
Photo by Deborah Stone
Stories this photo appears in:

From atop the south rim of the Grand Canyon, the trail down appears daunting. It weaves and snakes its way amid the layers of rock, eventually vanishing from sight. I take a deep breath, step off the ledge and begin my descent into this vast and imposing abyss.