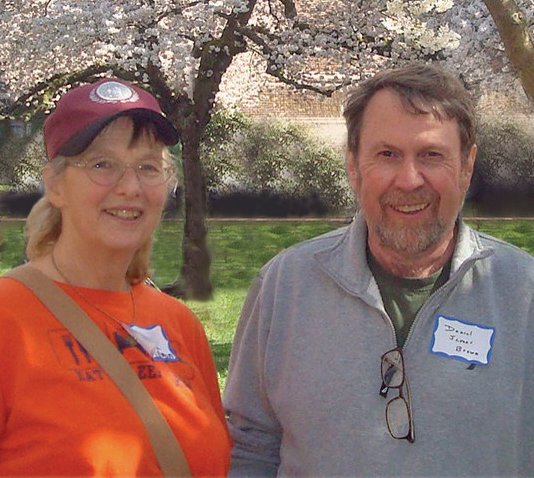 In the author's note, Daniel James Brown wrote: "If books can be said to have hearts and souls--and I think they can--this book owes its heart and soul to one person above all others: Joe Rantz's daughter Judy Willman. I could not have begun to tell Joe's story, and the larger story of the 1936 Olympic crew, if it had not been for Judy's deep collaboration with me at ever stage of the project." Pictured here is author Daniel James Brown with Judy Willman.
Stories this photo appears in:

New book telling the story of the 1936 University of Washington rowing team launches in Seattle this month; Hollywood movie is in the works
Sometimes a book comes along that is a true gift and "The Boys in the Boat" by Seattle-area author Daniel James Brown, is one of those books.