Senior Companion Program
May 2, 2022 at 11:08 a.m.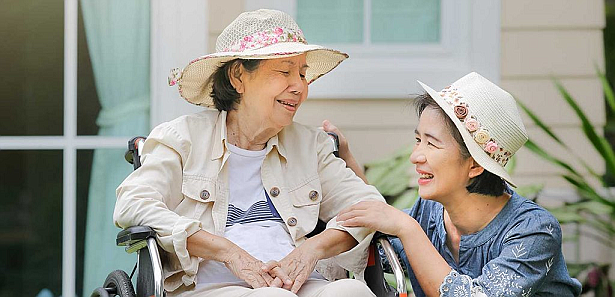 ---
 ...this article is courtesy of Homage Senior Services
What is the Senior Companion Program?
The Senior Companion Program at Homage Senior Services serves older adults in the King County and Snohomish County area. Senior Companions help to preserve independence and allow isolated and disabled seniors to live in their home longer.
Senior Companion volunteers accomplish this mission by providing companionship and transportation to appointments, shopping or help preparing meals or organizing belongings. (Note: the ability to drive is not a requirement of volunteering).
Our Senior Companion Program is looking for volunteers in both King and Snohomish County!
Senior Companion volunteers who meet income eligibility can receive a non-taxable hourly stipend (the stipend does not affect any benefits you may receive), mileage reimbursement, paid holidays, and ongoing training and recognition. In addition, this program brings meaning and joy to older adults.
Requirements: Requirements: To become a Senior Companion Volunteer you must be at least 55 years old, be available to volunteer at least 8 hours per week and have a desire to help other seniors in your area. Our Senior Companions go through an application process and an orientation/training process before being matched with seniors or individuals with disabilities.
Curious about what our Senior Companions do?
This is what volunteers say about their work as a Senior Companion:
"What I like most about being a volunteer is the feeling of being useful and the satisfaction that you can help the client with important activities." – Senior Companion Volunteer
"Thank you [for my Senior Companion] as I was feeling lonely for some time, but the Senior Companion Program provided me with a friend, how wonderful it is, thank you!
Once in a while we go shopping, have fun talking, go see the doctor, and go to get groceries." –Senior Companion Client
Here's a moving video of one of our local Senior Companion volunteers and his client:
VIDEO:
https://www.youtube.com/watch?v=l403IKfCQ2M
Make a difference in the life of a senior! We look forward to hearing from you!
Interested in volunteering? Apply Here